How to Play the Tutorial in Elden Ring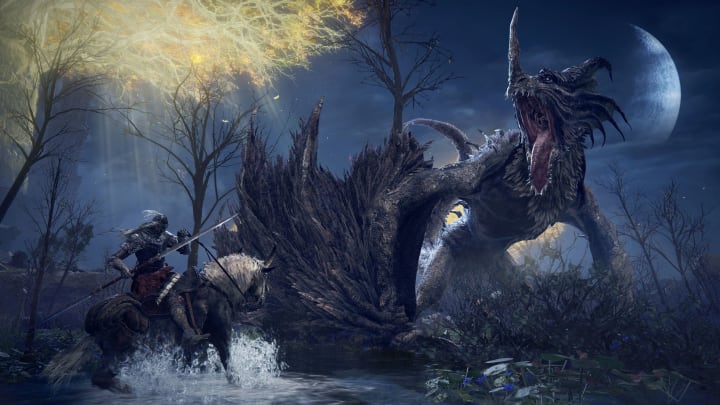 Image courtesy of Bandai Namco
Gamers are trying to figure out how to play the tutorial in Elden Ring.
Different from previous games created by FromSoftware, Elden Ring's tutorial area is located on an optional path for players. It's easily missable and you can pass up the tutorial if you're an experienced player or a Souls veteran. But, if you want to learn the new mechanics, it's recommended that you run through the guide.
Here's everything you need to know about the tutorial.
How to Play the Tutorial in Elden Ring
The Elden Ring tutorial area will be near the glowing tree straight ahead of you as you start the game. There will be a white light and a ledge to the right as you start to approach the tree. From there, you need to drop from this ledge to get to the tutorial called the Cave of Knowledge.
The tutorial will teach you about the Sites of Grace, light and heavy attacks, blocking, and weapon skills. Then, it goes on to cover new mechanics such as the Stakes of Marika checkpoint system, guard counters, and how to use crouch and stealth.
You should beware that the tutorial will lead up to a boss fight. Luckily, this is not the actual first boss of the game. Its purpose is to introduce you to the concept of big health bar boss fights and you will even be rewarded with a "Strength!" gesture upon completing the tutorial. After obtaining the exclusive reward, you will find yourself on top of the ledge.
By going through the Cave of Knowledge, you are now ready to explore and see what Elden Ring has to offer. If you're looking for a way to spend those Runes you earned, check out our guide on leveling up.