How to Redeem NBA 2K22 Locker Codes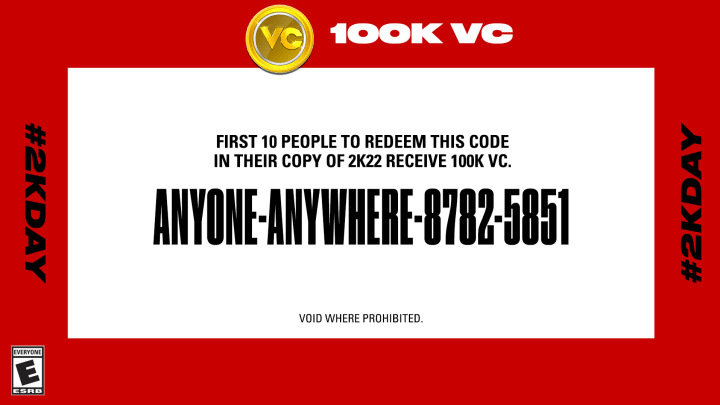 Image provided by Take-Two Interactive Software. This code is already expired. /
With most game releases, developers will often give a huge amount of content to commemorate the launch. Maybe they'll do some giveaways or a raffle to give out some in-game content or actual copies of the game. NBA 2K22 is following suit with their Locker Codes, and here's how you can redeem them.
The official NBA 2K Twitter (@NBA2K) is chugging full steam ahead with the recent launch of NBA 2K22, and they're handing out Locker Codes like candy. Locker Codes are a sequence of numbers and letters that players can enter to get content. Currently, the codes given out by the Twitter account are for things like banners, coins, and in-game content for customizable characters. More codes may be released in the future, likely for in-game promotions.
How to redeem NBA 2K22 Locker Codes
To redeem Locker Codes in 2K22, players will need to go to the Options tab on the main menu where they'll have to select "Locker Codes." When picked, the console's keyboard will pop up, and players must type the code then. Make sure to include the hyphens, as the code will not work if hyphens are absent. When inputted correctly and still valid, the code will give players the content.
Another way to redeem them is by doing so through the MyNBA 2K22 app, though the app is not available yet as of writing. Once released, players can input the codes there to get in-game rewards without having to go to their consoles.
NBA 2K22 is now available on Xbox and Playstation consoles, and players need to keep their eyes peeled for more codes in the future.