How to Save in Far Cry 6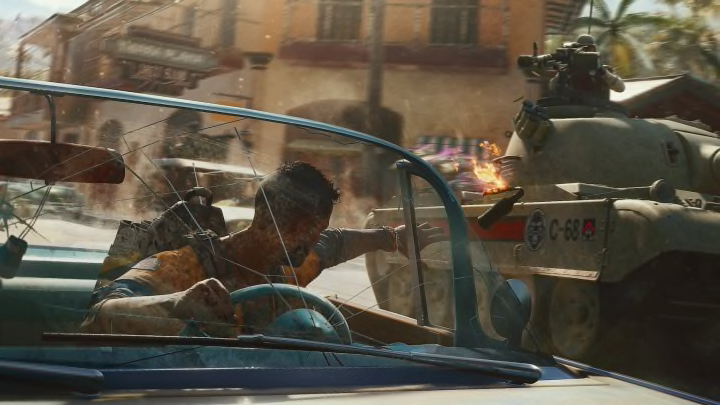 Image courtesy of Ubisoft
Here's what you need to know in order to save in Far Cry 6.
Far Cry 6 has finally launched, marking the latest installment to the iconic series. Set on the fictional Caribbean island of Yara, players take control of Dani Rojas, a guerrilla fighter trying to topple the regime of the island's dictator "El Presidente" Antón Castillo.
If you've just picked up Far Cry 6, you may have noticed that the game makes use of an auto-save feature. This has become a common element in most modern console games, being a useful way to keep track of progress. Of course, if you're in the middle of a mission and something comes up that means you have to step away from the game, you might be looking for a way to save manually. Here's what you need to know.
How to Save in Far Cry 6
Unfortunately, Far Cry 6 doesn't have a manual save option. If you quit the game, you'll find yourself set back to the last time the game auto-saved. Auto-save features can be equally useful and frustrating; while it's nice having an automatic process to saving your progress, without a manual save option, a certain degree of control is lost for the player. Luckily, there is a handy trick to initiate the auto-save.
Fast-travel to any safe zone on the map, such as a hideout, and the game will auto-save once you arrive. The little save icon in the corner of the screen should appear to let you know the game has auto-saved. Of course, this isn't very useful if you're in the middle of something and want to pick up exactly where you left off. In these cases, it's better to finish what you're doing if you're able to in order to prevent having to start all over again.
Far Cry 6 is available now on PlayStation 4, Playstation 5, Xbox One, Xbox Series X|S, Stadia, and Windows PC.