How to Sign Up For Diablo Immortal PC Beta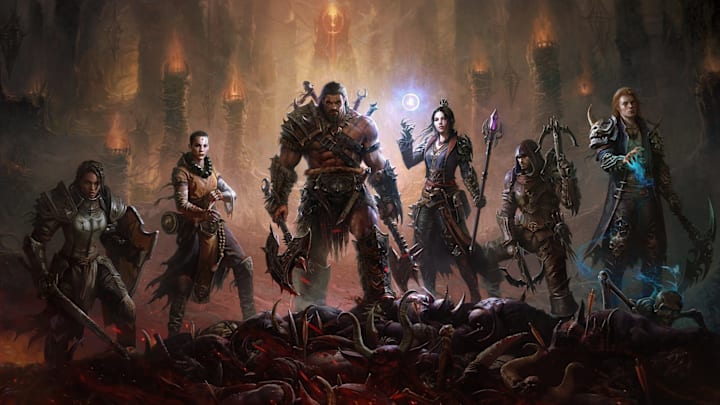 Image courtesy of Blizzard Entertainment
Wondering how to sign up to the Diablo Immortal PC beta? Here's what you need to know.
Diablo is getting a brand new spin-off. Diablo Immortal is an upcoming free-to-play game for mobile and PC and is set to release later this year, on June 2. Fan can expect to see some similarities between Diablo Immortal and Diablo II and III, both in gameplay and style.
Set to be an MMOARPG, players can travel alone, team up with others, and encounter players during their activities.
Players can choose between one of six character classes: Barbarian, Wizard, Monk, Necromancer, Demon Hunter, and Crusader, with 12 unlockable skills to choose from.
Those looking to dive into a new Diablo experience might be keen to check it out as soon as possible. Here's how to sign up to the game's beta on PC.
How to Sign Up For Diablo Immortal PC Beta
Signing up for the Diablo Immortal PC beta is pretty simple, though different to how those on mobile devices would do it. Those who have taken part in Blizzard's betas in the past might be familiar with the process.
First, players will need to have a Battle.net account in order to sign up. Then, simply head over to the Diablo Immortal website and click the "pre-register now" button.
After entering in your Battle.net details, you'll receive a message saying that you have successfully signed up. Usually, with Blizzard betas, signing up doesn't guarantee you a spot in the beta but it does register your interest in taking part.