How to Sign Up for Xbox Insider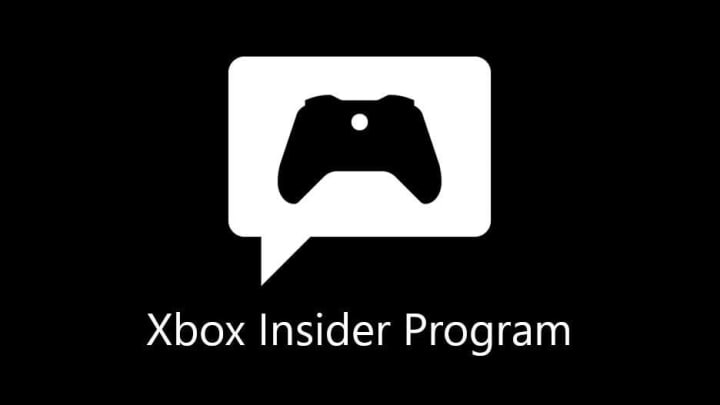 The Xbox Insider Programme allows users to get updates before the general public. / Courtesy of Microsoft.
How to sign up for Xbox Insider is going to be at the forefront of everyone's mind. Especially after the announcement on Twitter that came through on March 24. Xbox Insider revealed new changes being made to the Alpha and Alpha Skip Ahead features.
The Xbox Insider Programme allows users to test-drive new features before they are released. Users then will out surveys and forms to identify bugs or fixes that they believe these features need before hitting the wider market. Of course, this does come with some perks as well.
Signing Up for Xbox Insider
Obviously, given that if you sign up for the Xbox Insider Programme you are basically working for free, there are going to be a few benefits. Then again, nothing is ever quite so easy seeing as this is split into different tiers, and then once again into different levels for those tiers. The most common ranks and their benefits are here:
Omega: Everybody starts here. For this one, you'll get early access to updates and news, before they go out to the rest of the community.
Delta: After about a month and if you have managed to get to XP level two for Xbox Insider, you can achieve this rank. Once again, you'll get earlier access to news and updates and in some cases, when updates require further testing, you can event get them before the Alpha and Beta tiers.
Beta: To reach Beta, you need to have been part of the Xbox Insider programme for three months and be at level five. In this rank, you'll get even earlier access to updates - only just behind Alpha.
These are just the first three tiers, and the most common ones. After that, for tiers such as Alpha, you need to be invited to join.
So, interested? In that case you need to know how to sign up. Fortunately, this is a pretty easy process.
First, you need to log into your Xbox and go to the Store. From there, enter 'insider' into the Search function. Once done, the Xbox Insider Bundle app should appear. Download it and then click 'join'. And you're done!