How to Stop the Music at Rave Cave in Fortnite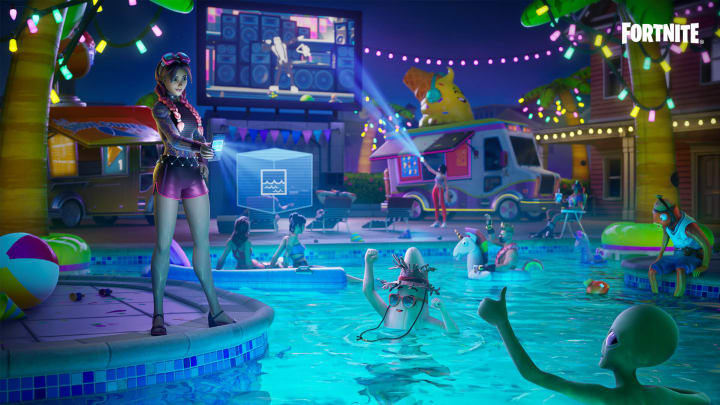 Image courtesy of Epic Games
New quests have been rolled out in Fortnite Chapter 3 Season 3: Vibin'. Here's how to stop the music in Rave Cave.
Yesterday, July 21, marked the start of No Sweat Summer in Fortnite Chapter 3 Season 3: Vibin'. In-game brand No Sweat Insurance is sponsoring this summer's activities, promising players a certified "good time."
But the game's Weekly Quests seem to have other plans. As part of Week 7, players are tasked with stopping the music at Rave Cave, bringing the fun to a close. Here's how to perform this party-pooper act.
How to Stop the Music at Rave Cave in Fortnite
To stop the music at Rave Cave players first need to head to, well, Rave Cave. Once you're there, look for the dance floor in the area's main atrium.
The best way to bring the party to a halt is by destroying the DJ decks and the speakers nearby. Destroy three of these items with either a gun or Pickaxe to complete this challenge in no time at all.
Keep your eyes peeled, however, as quest areas are usually hot with other players. So be sure to come well-equipped.