How to Tune the TAQ-56 in Warzone 2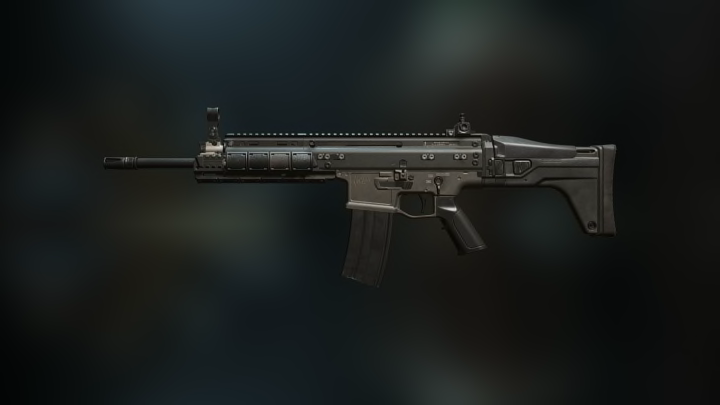 Here's a breakdown of how to tune the TAQ-56 in Call of Duty: Warzone 2 Season 1. / Activision, screenshot by Ralston Dacanay
In Call of Duty: Warzone 2.0, the TAQ-56 has quickly emerged as one of the prime meta contenders as an assault rifle that is super versatile, easy to use and hard-hitting.
For those wondering how to take advantage of everything that the gun has to offer via the sequel's new "endgame level of weapon customization," here's a breakdown of how to tune the TAQ-56 in Warzone 2.
How to Tune the TAQ-56 in Warzone 2
Muzzle: Sakin Tread-40 (+0.80 oz, +0.35 in)
Underbarrel: VX Pineapple (+0.32 oz, -0.40 in)
Magazine: 40-Round Mag
Rear Grip: FSS Combat Grip (1.00 oz, +0.45 in)
Stock: Tactical Brute Stock (-4.00 oz, +2.40 in)
As mentioned in our TAQ-56 build guide, these are the five attachments we'd recommend for players to use on the weapon.
Getting into the finer details of the weapon tuning, however, you will notice that these attachments are indeed tuned to have increased performance in recoil stabilization, gun kick control, aim down sight speed, recoil steadiness and aiming idle stability.
Especially in Warzone 2 — where it does appear to be much harder to outplay enemies with movement — it is perhaps as important as ever to be the person getting the first bullet off in fights, as well as have that recoil control to finish off sprays.
---
For more on Call of Duty, be sure to check out our top five lists:
Additionally, feel free to check out our timeline on the history of the Call of Duty franchise!