How to Turn on Mumble Mode in LEGO Skywalker Saga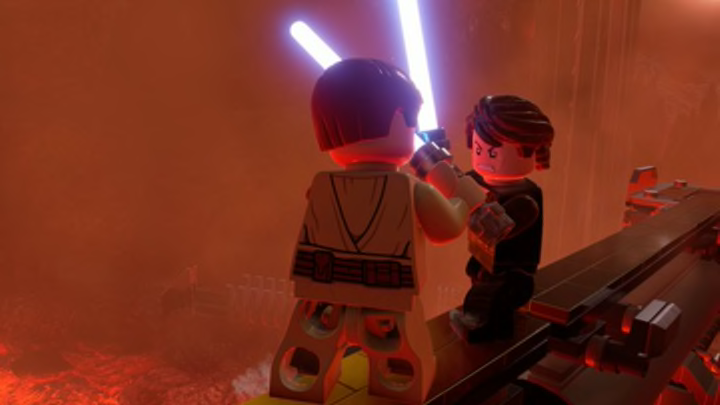 LEGO Star Wars: Skywalker Saga players are wondering how they can turn on "Mumble Mode" in-game. / TT Games
LEGO Star Wars: Skywalker Saga players are wondering how they can turn on "Mumble Mode" in-game.
Long time fans of the LEGO game adaptations likely remember when the very first LEGO Star Wars game released. The prequel tribology first came to the Xbox, Windows XP, Game Boy Advance, and GameCube in 2005 with the original trilogy following suit that next year. Each one was accompanied not with voice acting, but instead with mumbles and grunts mimicking the cadence of the original film script—with, of course, some LEGO-brand comedy written in.
This was very much the norm of LEGO games until recently when the studio defaulted to fully voice-acted titles. However, some fans still held onto the nostalgia of the older games and their mumbled lines.
How to Turn on Mumble Mode in LEGO Skywalker Saga
Fortunately, there's now a solution for players who would rather experience the remade prequel and original trilogy as they were produced almost two decades ago: with Mumble Mode. Switching on this handy feature effectively removes the voice lines from Skywalker Saga and replaces them with the mumblings of old.
Here's how to turn it on:
Boot up LEGO Star Wars: Skywalker Saga.
Load into the game.
Press the "Pause" button to bring up the in-game Settings menu.
Scroll to the "Extras" tab on the far right.
Navigate to the "Mumble Mode" listing under Extras.
Turn on Mumble Mode.
If done correctly, all character voice lines should be removed and replaced with the classic "mumbling" from the original titles.