How to Unlock 98' Triple H in WWE 2K22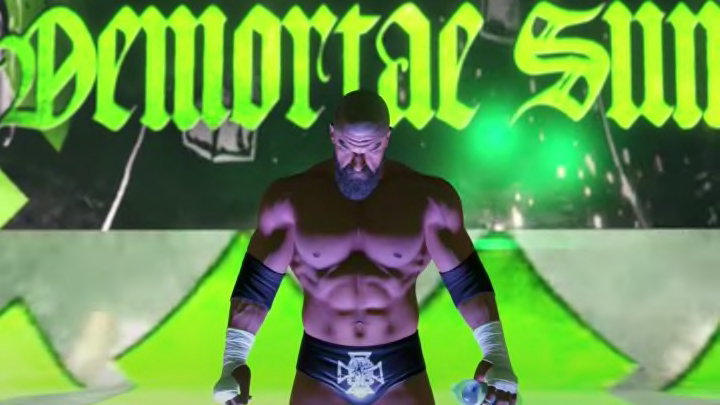 Triple H WWE 2K22 / Photo Courtesy of 2K Sports
Triple H is one of the most iconic and talented superstars in WWE History. He wrestled for over 20 years in WWE before his retirement a few years ago and now serves as the COO of WWE.
You can play with The Game in the new WWE 2K22 video game, however, his appearance in the game replicates his look from the last few years, with his buzz-cut. For classic fans on Triple H, they may remember his long blonde hair from his early days in the '90s, fighting alongside Shawn Michaels in D-Generation X. Luckily, you can find this throwback version of Triple H in WWE 2K22. Here's how to unlock the 98' version of Triple H in WWE 2K22.
How to Unlock 98' Triple H
As of right now, there is no clear way to unlock this '98 Triple H attire, despite him being available to fight against in MyFACTION.
WWE 2K22 is the only game in the franchise to not feature a Triple H attire with long hair in the exhibition mode, however, you can still apparently compete against him.
If WWE 2K developers change this in the future, we will update this piece with how to officially get the '98 Triple H for yourself to play within the Exhibition.