How to Unlock Avengers Hulk Smashers Pickaxe in Fortnite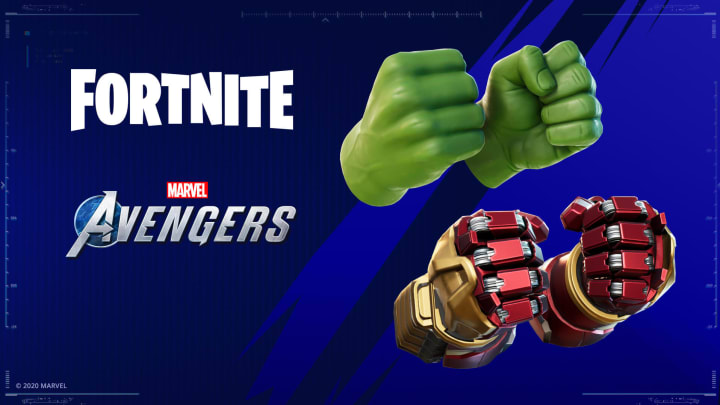 Here's how to unlock the Hulk Smashers pickaxe in Fortnite. / Courtesy of Epic Games
Fortnite's latest crossover event sees the game team up with the upcoming Marvel's Avengers video game developed by Crystal Dynamics and Eidos Montreal and published by Square Enix. Players have the chance to earn a new harvesting tool based on the Hulk for free. Here's how to unlock the Hulk Smashers.
How to Unlock Avengers Hulk Smashers Pickaxe in Fortnite
The Hulk Smashers harvesting tool gives Fortnite players the Hulk's massive fists to use to break down trees, stone, and steel. It also comes in an alternate style based on the Hulkbuster gauntlets Iron Man dons to take on the Hulk.
The harvesting tool will be available for purchase in the Fortnite item shop at a later date, but eager or frugal players can get it for free now by downloading the beta for Marvel's Avengers on Xbox Live or the PlayStation Store. Once they've downloaded the beta, they'll have to link their Epic Games, console, and Square Enix accounts and complete the three HARM challenges.
Closed beta access starts on PlayStation 4 first, with PS4 pre-orders gaining access Aug. 7-9. The open beta then runs Aug. 14-16 on PS4.
Xbox One pre-orders gain access Aug. 14-16, and a final open beta period for both consoles will take place Aug. 21-23.