Call of Duty
How to Unlock Gold Camo in Modern Warfare 2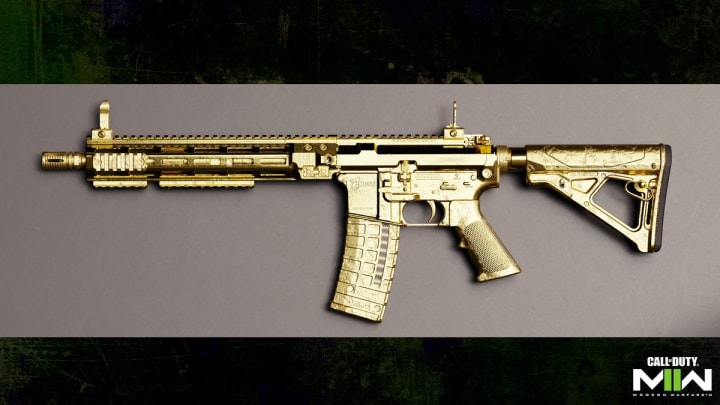 Activision
The Gold Camo is one of the best shows of commitment a player can have in Call of Duty. Here's how to unlock it in Modern Warfare 2.
If you're looking for a way to show just how must time and effort you've put into playing Modern Warfare 2, then the Gold Camo is the way to go. Having been a staple in the CoD franchise across multiple entries, the way to unlock Gold Camo has changed across the years.
Players slammed the the grind in Call of Duty Vanguard, which required players to drop over 200 hours to max out the guns. Thankfully, that's all been made a little bit easier with Infinity Ward's Modern Warfare 2.
How to Unlock Gold Camo in Modern Warfare 2
Before players can begin to unlock Gold Camo on their weapons, they'll need to have unlocked the Base Camos first. Each weapon has four Base Camos with their own challenges, which unlock at specific levels depending on the gun.
For example, the M4 challenges unlock at level 8, level 13 and level 19. They'll begin easy, and get more difficult with progression.
Once the Base Camos have been unlocked, players will then be able to complete the Gold Camo challenges, after which the coveted Gold Camo will be unlocked for that specific weapon.
---
For more on Call of Duty, be sure to check out our top five lists:
Additionally, feel free to check out our timeline on the history of the Call of Duty franchise!