Top Games
How to Unlock Nute Gunray in Lego Star Wars: The Skywalker Saga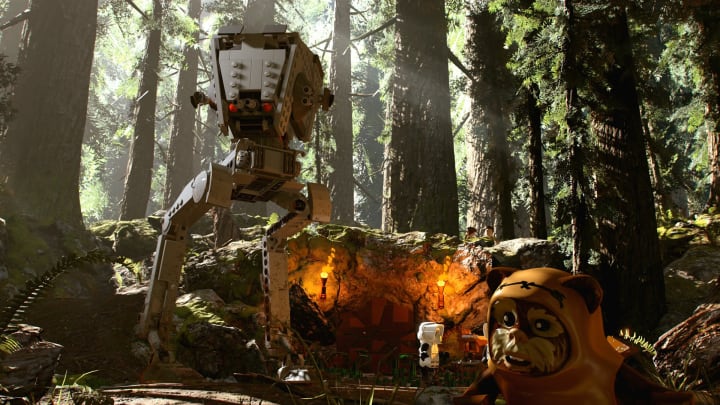 Here's everything players need to know about how to unlock Nute Gunray in Lego Star Wars: Skywalker Saga. / Image courtesy of TT Games, Warner Bros. Games
Here's everything players need to know about how to unlock Nute Gunray in Lego Star Wars: Skywalker Saga.
Star Wars as a franchise has an incredible amount of side characters that new fans may know next to nothing about. Nute Gunray is one of these characters, serving as a player and pawn in Darth Sidious' overthrow of the Republic. Gunray was made Viceroy of the galactic Trade Federation by Sidious and played opposite the aisle of Queen Padme Amidala⁠—a conflict that ended in a massive blockade around Naboo. In response, the Supreme Chancellor at the time sent Jedi Master Qui-Gon Jinn and his Padawan Obi-Wan Kenobi to resolve the issue.
This, of course, kicked off much political contreversy going forward.
How to Unlock Nute Gunray
To unlock Nute Gunray in LEGO Star Wars: Skywalker Saga, players need to enter the code "WBFE4GO" into the cheat code listing of the in-game menu.
The steps to access this menu are as follows:
While in-game, press the "Pause" key.
From the Settings menu, scroll right to the "Extras" tab.
In the Extras tab, locate the "Enter Code" mini-tab marked with a "?" symbol.
Enter the desired code.
If done correctly, players will receive a notification that they have successfully unlocked the Neimoidian Viceroy Nute Gunray.
Of course, Gunray is only one of several unlockable characters, including Grand Moff Tarkin and Christmas Chewbacca.
---
More information about the Extras menu in Skywalker Saga can be found in our guide article. LEGO Star Wars: Skywalker Saga is currently available on Nintendo Switch, PlayStation 4/5 Xbox One/Series X|S, and Microsoft Windows.