How to Unlock Outfits in Deathloop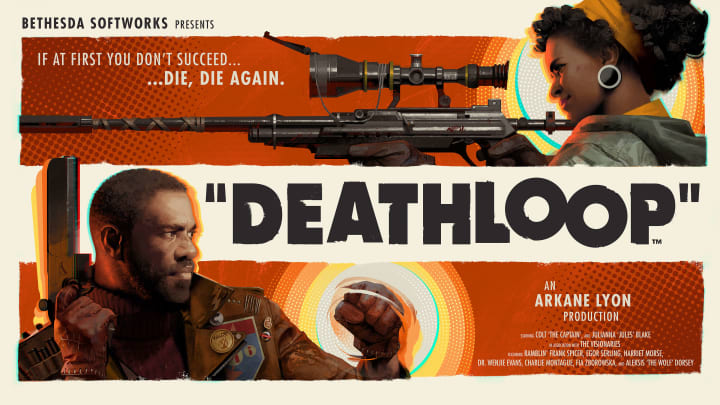 Do you want to apply a new look to Deathloop's Julianna Blake and Colt Vahn? Here's how. / Arkane Studios, Bethesda Softworks
Do you want to apply a new look to Deathloop's Julianna Blake and Colt Vahn? Here's how.
Players won't be able to adjust their appearance for either character until they unlock the ability to invade other players' Deathloop games. This opens the loadout screen where they can customize their gear To change the appearance of either Colt or Julianna, visit the lobby menu screen and navigate to the loadout section. From there, they'll need to select one of the assassins—though Julianna requires the player to be in "Protect the Loop" mode—and hit the action button to view all available skins.
How to Unlock Outfits in Deathloop for Colt and Julianna
The process of unlocking outfits requires a bit of elbow grease and confidence behind the scope of a rifle. The only way to get more appearances in Deathloop is to step into the shoes of Julianna and put down other players in their own loops via Invasion mode. As players invade and successfully protect more loops, their "Hunter" rank will increase, allowing them to earn extra outfits for both Colt and Julianna.
Julianna's appearances do require a bit more effort than Colt's, but this likely stems from the additional effort needed to succeed as her. Tasks may also be available in Invasion mode to reward more experience and rank up faster.
There are some appearances that are locked, however—either behind a pre-order or Deluxe edition requirement. There's no way to earn these in-game. Players who want those specific appearances will have either needed to pre-order the game or purchase its deluxe upgrade.