How to Unlock Side Scroller Reactive Camo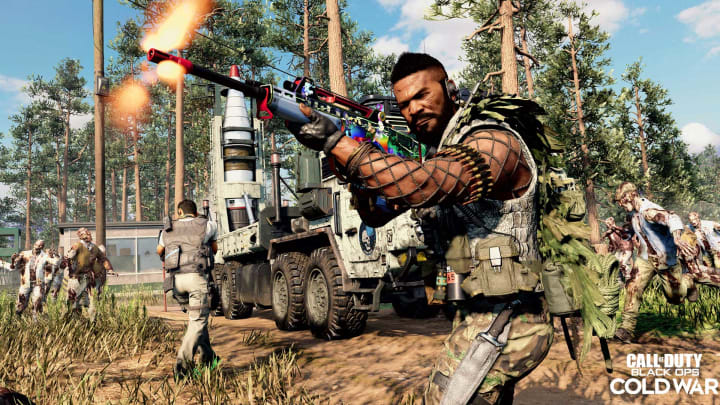 Players can unlock the new Side Scroller reactive camo in Call of Duty's Dead Ops Arcade Reactive bundle to get a crack at one of the hottest camos. / Courtesy of Activision
Players can unlock the new Side Scroller reactive camo in Call of Duty's Dead Ops Arcade Reactive bundle to get a crack at one of the hottest camos in the game right now.
How to Unlock Side Scroller Reactive Camo
The "Side Scroller" is a blueprint for the FFAR assault rifle, one of the best rifles in the game. In celebration of the original twin-stick mini-game from Black Ops, the skin adds a zombie to the side of the gun each time the user gets a kill. Gamers will also notice that the side of the magazine has an evil-eyed gorilla watching as you play, this was also one of the enemies from the game mode.
Anyone trying to get their hands on this skin can purchase it in the Dead Ops Arcade Reactive Bundle. The bundle can be bought in the COD store for 1800 COD points. With the bundle players get two weapon skins along with a new vehicle skin, charm, emblem, calling card, and sticker.