How to Unlock the Bruen MK9 in Warzone & Multiplayer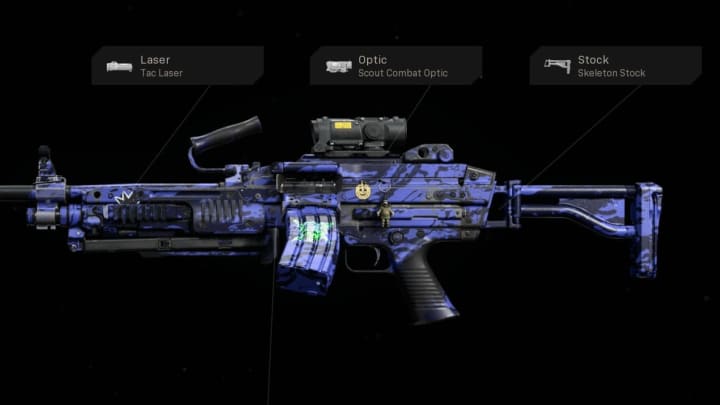 The Bruen MK9 was introduced in season 3 and is a versatile LMG/AR Hybrid that can excel as both with minimal downsides with the right build. / Photo by Activision/Infinity Ward
How to unlock the Bruen MK9 in Warzone and Multiplayer now that the Season 3 Battle Pass is long gone.
Introduced mid-season back in April, the Bruen MK9 is a versatile weapon that straddles the lines between an LMG and AR. With the right kit and a fundamental understanding on how it should be used, you can create a high-powered workhorse of a weapon to use in Call of Duty: Modern Warfare.
Part of the Season 3 Battle Pass, the weapon is now locked behind in-game challenges, and can also be acquired via COD Store Blueprints. The challenge might be a bit annoying to complete for those players who only own the free-to-play Warzone client, so you may want to jump into a game of Plunder where you have infinite respawns to unlock the weapon as soon as possible without having to worry about the Gulag or the downtime in a match.
How to Unlock the Bruen MK9 in Warzone & Multiplayer
The Bruen MK9 can be unlocked in Call of Duty: Modern Warfare by "getting 3 kills when an enemy is near smoke with an LMG in 15 different matches." Now you can see why completing a challenge such as this could be a potential headache in normal Warzone matches.
If the prospect of completing the challenge is a bit too much, then consider purchasing a Blueprint for the weapon from the in-game COD Store. Acquired from Bundles, Blueprints come with pre-assigned attachments depending on the theme of the Bundle, and can be swapped and interchanged to deck out the visual style of the weapon as you see fit.