Call of Duty
How to Unlock the Cardinal Sin Blueprint in Warzone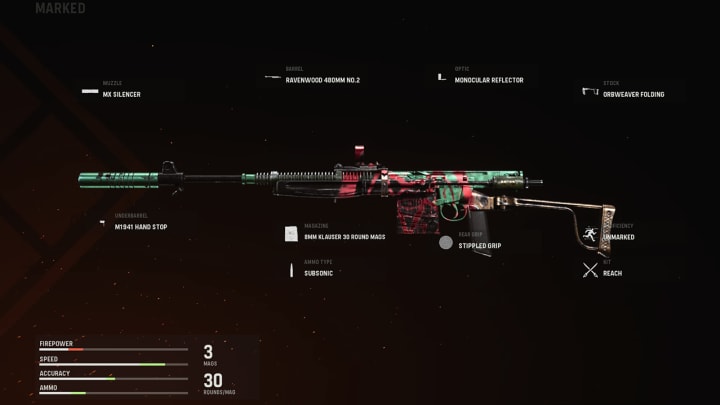 Image courtesy of Activision
The Cardinal Sin Blueprint is proving to be popular in both Vanguard and Warzone. So, how do you unlock it?
Season 1 of Call of Duty: Vanguard and Warzone Pacific has been with us for a little while now. The reception to both titles has been mixed at best but, with a brand new map and shiny Blueprints up for grabs, there's plenty for players to get stuck into. One extra in particular has been catching the eyes of a number of players - the Cardinal Sin Blueprint.
This shiny red and green schematic has a deadly set of attachments, making it the perfect weapon to add to your arsenal. So, how is it unlocked?
How to Unlock the Cardinal Sin Blueprint in Warzone
While a huge array of weapon Blueprints can be unlocked simply by leveling through the Battle Pass the Cardinal Sin Blueprint is sadly a paid cosmetic.
The Cardinal Sin Blueprint is part of the Deadly Sin bundle which can be purchased from the in-game store for 1400 COD Points. Once purchased, the Blueprint can be unlocked and equipped from the Gunsmith.
The Blueprint has the following attachments:
Muzzle: MX Silencer
Barrel: Ravenwood 480mm No.2
Optic: Monocular Reflector
Stock: Orbweaver Folding
Underbarrel: M1941 Hand Stop
Magazine: 8mm Klauser 30 Round Mags
Ammo Type: Subsonic
Rear Grip: Stippled Grip
Proficiency: Unmarked
Kit: Reach