Call of Duty
How to Unlock The Carv .2 in Warzone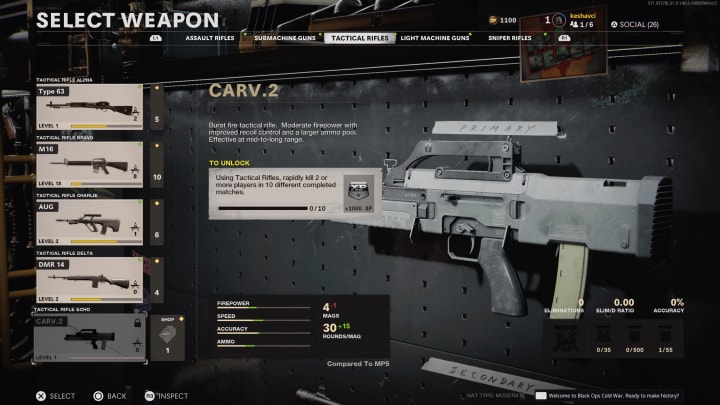 Call of Duty Weapon: Carv.2 / Courtesy of Activision
Here's how you can unlock the Carv .2, the gun every player is trying to get their hands on right now. Since its addition to the game, this tactical rifle has separated itself as one of the most overpowered guns in the game. If you want to hop into games and instantly destroy anyone who stands in your way you're in the right place.
How to Unlock the Carv .2 in Warzone
To unlock the Carv .2 it's going to require players to complete a challenge first. All that's required is that you get 10 rapid kills with any tactical rifle available. Once the gun is unlocked it will be available in both Cold War multiplayer and Warzone for players to use.
This gun is a must-have for everyone playing the game right now. It absolutely melts anyone caught in between your crosshairs. If you've been lucky enough to pick one up of the ground then you already know just how strong it is, but now it's time to add it to your arsenal.