How to Unlock the Cooper Carbine in Warzone Pacific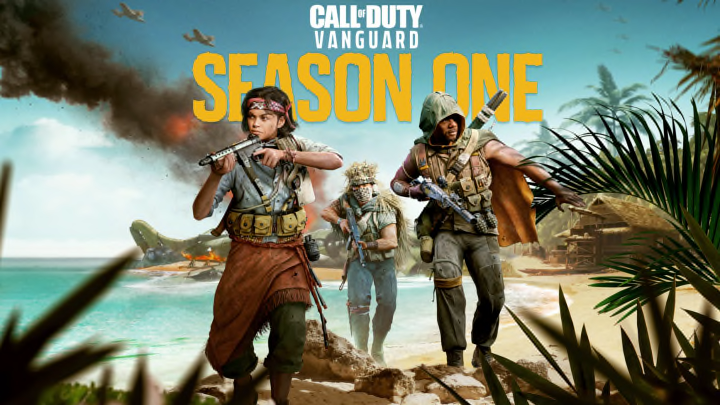 Season 1 of Call of Duty: Vanguard will bring a few new weapons to players' arsenals, including the new Cooper Carbine Assault Rifle. / Photo Courtesy of Activision
Season 1 of Call of Duty: Vanguard will bring a few new weapons to players' arsenals, including the new Cooper Carbine Assault Rifle.
Season 1 is set to go live tomorrow, Dec. 8, and will feature new weapons, a new map for Warzone, and more. One of the newest weapons, the Cooper Carbine, has plenty of competition in the category of Assault Rifles, including the AK-47 and EM2. Here's how you can try it for yourself.
How to Unlock the Cooper Carbine in Warzone Pacific
The Cooper Carbine is available once you reach Tier 15 of the Season 1 Battle Pass in Call of Duty: Vanguard.
You won't have to complete a lengthy series of difficult challenges to get your hands on the weapon, and if you'd like, you can spend extra to skip some of the Battle Pass Tiers and unlock the Cooper Carbine immediatley. The standard version of the Season 1 Battle Pass is available for 1000 CoD points, however to skip the first 20 tiers of the pass, you can purchase the Battle Pass Bundle for 2,400 CoD points.
According to Call of Duty's official description of the weapon, the Cooper Carbine is "an American hybrid rifle with SMG-like properties... a short-range Assault Rifle that's easy to control with a fast fire rate." The description sounds tempting, but we'll have to wait until Tier 15 is officially available to unlock it and see for ourselves just how "easy to control" the new rifle is.