Call of Duty
How to Unlock the LC10 SMG in Warzone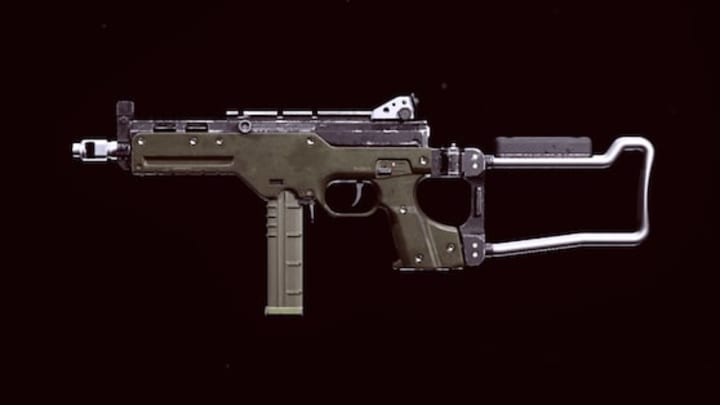 How to Unlock the LC10 SMG in Warzone / Photo courtesy of Activision | Treyarch
Season 2 of Call of Duty: Warzone is upon us, and learning how to unlock the LC10 SMG in Warzone may take your gameplay to the next level. This new high-powered weapon features great mobility, handling, and a high fire rate. It is also a hard-hitting option for close-quarter engagements and has a longer fire range than most of its SMG classmates.
While it is still too early to tell whether or not the LC10 will be on par with fan favorites like the Mac10 and MP5, it is certainly in contention for a top-tier spot based on its current stats. If nothing else, unlocking this weapon early will give players a fresh edge over the typical expectations for load-outs.
How to Unlock the LC10 SMG in Warzone
The LC10 can be unlocked via the Season 2 Battle Pass once players reach level 31. While this will not be a hard level to reach for most players, those looking to get access sooner than most can purchase the new Battle Pass for 2,400CP and immediately unlock 20 tiers. For those looking to grind or save the purchase, the LC10 can unlock for free by leveling up the Battle Pass through normal means. Additionally, a Tier 100 blueprint is available on the Battle Pass for the LC10.
With Call of Duty's multitude of unlockable attachments for the weapon, it can be time-consuming to find what works best for Warzone. After unlocking the LC10, try these attachments in Warzone:
Agency Suppressor
14.5" Ranger Barrell
Raider Stock
Bruiser Grip
Salvo 52 RND Fast Mag
These attachments are by no means the "meta" attachments for the weapon, but they'll serve as a good baseline as players try to figure out what works best for their style in Verdansk.