Call of Duty
How to Unlock The Sai in Black Ops Cold War and Warzone Season 5 Reloaded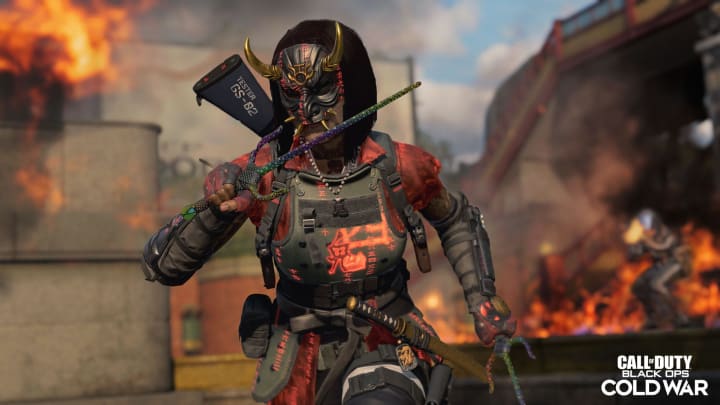 Image courtesy of Activision
Season 5 Reloaded is almost here for Call of Duty: Black Ops Cold War and Warzone. With it comes a whole host of new content, including a new melee weapon - The Sai.
The new Season 5 Reloaded update is bringing a variety of features for players to get stuck into, such as new modes and new weapon blueprints. An exciting addition to the game will be a new melee weapon known as The Sai, a duel-wield blade often used in stealthy martial arts and is the perfect device to add to your Warzone and Cold War repertoire.
"Hundreds of years ago, it was introduced to the island of Okinawa and eventually became adopted by the local police to aid in arresting criminals. For an outlaw like Kitsune, who grew up nearly 1,200 kilometers away in Kobe, wielding one is an irony she relishes."
So, how can players get their hands on this particular weapon?
How to Unlock The Sai in Season 5 Reloaded
Getting hold of The Sai in Warzone and Cold War will require a bit of work, but it should be fairly straightforward.
Players will need to complete all nine challenges in The Numbers Event - a limited-time event beginning on Sept. 21. While it's unclear exactly what these challenges are going to be, the official description hints that they'll be centered around the Mobile Broadcast Stations. Players who complete all nine challenges within Warzone or Black Ops Cold War will be rewarded with The Sai.
The Season 5 Reloaded update for Call of Duty: Black Ops Cold War and Warzone is due to launch on Sep. 9.