Call of Duty
How to Unlock the Vanguard M1 Garand in Warzone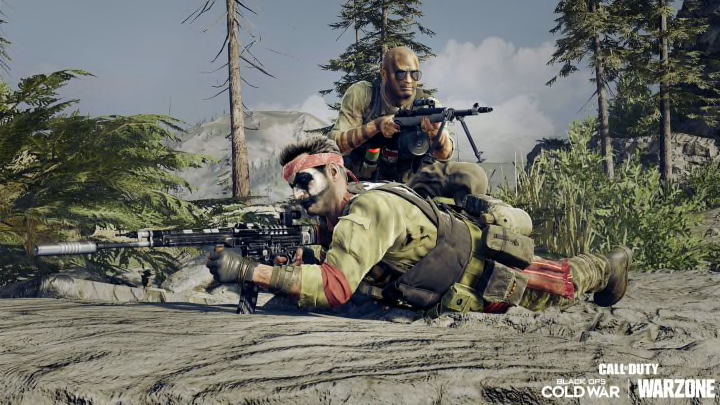 Photo courtesy of Activision
Surprise! Activision is expanding the Season 6 Battle Pass, adding an additional 24 new tiers and all of them will be free! These additional tiers will all be items from the upcoming Call of Duty: Vanguard and give players a glimpse at what's to come when Vanguard launches and fully integrates with Warzone toward the end of the year.
Activision loves to constantly spice up Warzone and shift the meta and these additional tiers will definitely do just that adding a brand new weapon for players to add to their loadouts, the M1 Garand. Here's how players can unlock the newest tactical rifle:
How to Unlock the Vanguard M1 Garand in Warzone
Players will be able to unlock the M1 Garand through two different Weapon Blueprints unlocked at tier 34 and tier 72 of the now expanded Battle Pass, there is no base version of the gun. Players can progress the tiers of the Season 6 Battle Pass just like any other, by merely playing Black Ops Cold War and Warzone.
There are some restrictions to the M1 Garand's release though. Players will not be able to utilize Gunsmith nor access the weapon's camo or attachments until Vanguard's release on Nov. 5. During the early release period, players will still be able to earn Weapon XP that carries over to Vanguard and Warzone (after Vanguard is integrated), thus giving them a head start on attachments and camos when the newest CoD launches.
A preview of the "Heirloom" M1 Garand Blueprint, a free reward in Warzone's Season 6 Battle Pass unlocked at tier 72 / Photo courtesy of Activision
The Weapon Blueprint unlocked at tier 34 is the "White Obsidian" Tactical Rifle. This version of the M1 Garand is designed for long-range combat. Its attachments are specifically designed to make the gun suitable for "sustained fire at even the most extreme ranges." The attachments and perk allows players to see at long ranges while reducing recoil during repeated fire. It also seeks to minimize damage drop off as much as possible.
The second Weapon Blueprint is the "Heirloom" Tactical Rifle and is unlocked at tier 72 of the Battle Pass. Also designed for long ranges and "squad-wiping sharpshooter[s]," this version is tailored to shredding opponents with precision shooting. The attachments and perk help players maintain accuracy while gunning down enemy squads.
The Season 6 Battle Pass is now available, so hop in and beginning grinding out the Battle Pass to unlock the M1 Garand.