Call of Duty
How to Unlock the Venom Dart in Warzone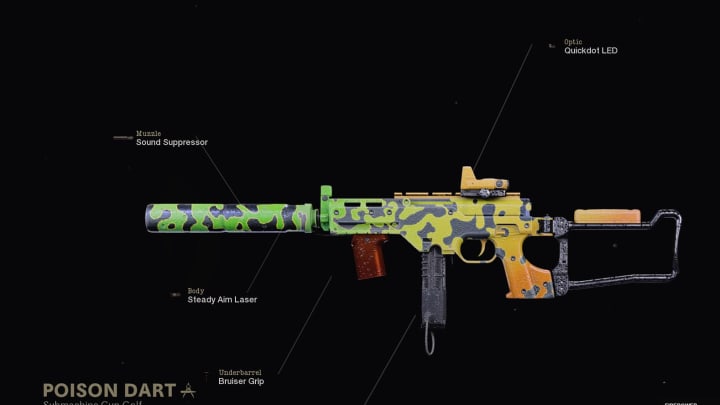 How to unlock the Poison Dart weapon blueprint in Warzone / Photo by Activision
The method on how to unlock the Venom Dart in Warzone is straightforward, but not particularly easy. The Venom Dart is a new weapon blueprint for the LC10, one of the new weapons added in Season 2 of Call of Duty: Warzone and Black Ops Cold War. While commonly known as the Venom Dart, the official name of the blueprint is actually the Poison Dart.
How to Unlock the Venom Dart in Warzone
The Poison Dart blueprint for the LC10 is unlocked after reaching Tier 100 of the Season 2 Battle Pass. Tier 100 is the highest level a player can reach in an individual battle pass, so this blueprint requires you to put in some serious hours to earn it. The standard LC10 weapon is unlocked at Tier 31 of the Battle Pass.
The LC10 is an SMG with low recoil and high damage output. Its accuracy is aided by the equipped Steady Aim Laser, but the gun is held back by its slow rate of fire. All in all, the LC10 is a well-rounded weapon that can excel in fights at mid-range.
Season 2 of Call of Duty: Warzone is live and is expected to run through the middle of April. New features include added game modes and the arrival of zombies to Verdansk.