Top Games
How to Use Free Server Transfer in New World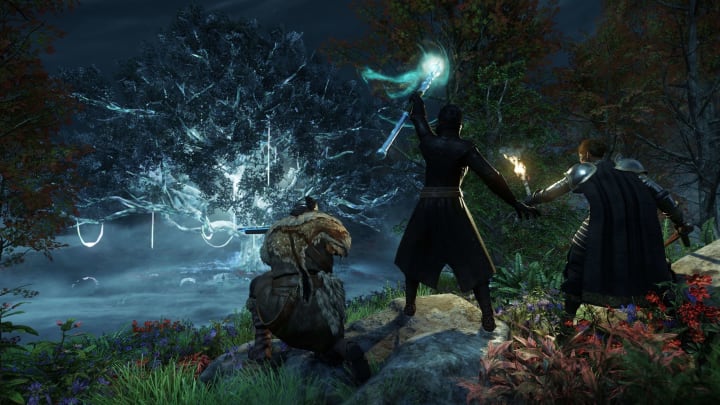 Due to lengthy server queues for the latest MMO to hit the market, New World, Amazon Games has offered players a free server transfer. / Amazon Games
Due to lengthy server queues for the latest MMO to hit the market, New World, Amazon Games has offered players a free server transfer.
The developer announced their decision on Tuesday, Sept. 28, around 1:30 p.m. ET via the verified New World Twitter account. The move comes after player reports regarding the long queue times—likely frustrating many who were and still are eager to play. To solve this, Amazon Games alerted players that it would be offering the opportunity to switch to a different server for no additional cost for a limited time.
"We appreciate your patience as the New World community grows and encourage you to solidify your long-term server plans for you and your Company." The development team wrote.
Since then, over the past 24 hours, Amazon Game has added additional servers to some of the most populated regions, including NA East, NA West, and Australia.
How to Transfer Servers in New World
Unfortunately, at the time of writing, there is no way to transfer your character to another server in New World—whether using a paid token or Amazon Games' freebie.
Additionally, the specifics of the process are unclear. We aren't sure whether the transfer will only be available to servers with lower population, if they'll be locked to a certain number per region, or if the freebie will be available indefinitely to be redeemed at any time once claimed.
All DBLTAP can confirm at this time is that the transfer is coming and will become available within "the next two weeks."
The studio has stated it is currently invested in adding more server worlds and more capacity to its existing servers alongside this transfer opportunity.
Amazon Games' New World is available exclusively on PC. For more information about which servers to pick, check out our companion article.