How to Use X Factor in Madden 20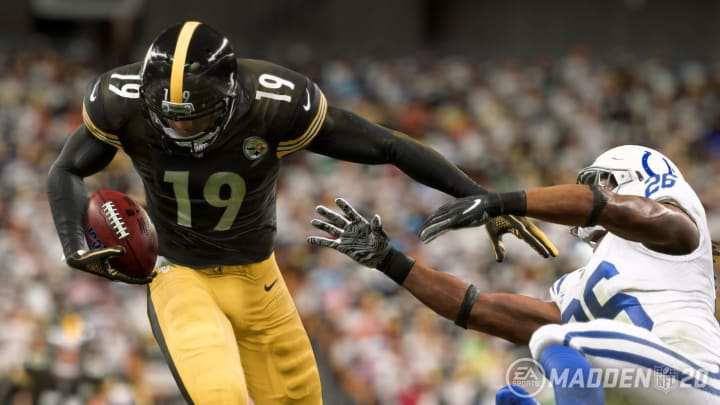 How to use X Factor in Madden 20, explained /
Knowing how to use X Factor in Madden 20 can provide a major advantage in certain scenarios. X Factor abilities vary team to team and player to player, and not every player has an X Factor ability. Those players that do show just how powerful X Factor abilities can be. Here's how to use them.
How to Use X Factor in Madden 20
In each game of Madden, players have X Factor abilities that can be used once certain objectives have been met. These objectives vary player to player and ability to ability. They can be viewed in the pause menu mid-match or in the pre-play overlay for offensive and defensive X Factor players.
Once these objectives have been met, players will automatically tap into their X Factor abilities. To keep X Factors active, players must meet a new objective that can also be seen in the pause menu.
As an example, Cam Newton has the the Freight Train X Factor ability. if he rushes for 10 or more yards, he'll have an increased chance of breaking the next tackle. He'll lose that increased chance if he gets tackled for a loss.
Photo courtesy of Electronic Arts