Apex Legends
How to Watch Apex Legends 'Stories from the Outlands: Gridiron'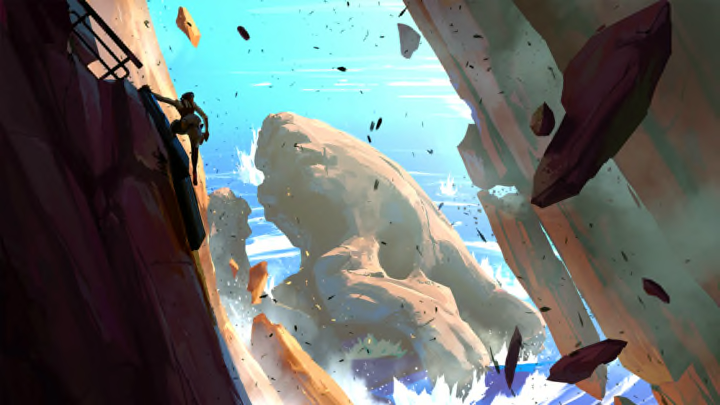 We've put together a brief explanation into how fans can watch the new installment in the Apex Legends narrative series "Stories from the Outlands." / Respawn Entertainment
We've put together a brief explanation into how fans can watch the new installment in the Apex Legends narrative series "Stories from the Outlands."
Stories from the Outlands has long served as the lore-heavy, story-building arm of Apex Legends. Though brief, each installment is meant to shed light on a specific aspect of the universe—whether it be characters both new and old or simply an in-game setting. It allows fans a window into the world of the Apex Games beyond the normal mechanics of a battle royale.
Here's what we know about how to watch the next piece of Stories from the Outlands.
How to Watch Apex Legends 'Stories from the Outlands: Gridiron'
Fans can watch this installment of Stories from the Outlands—"Gridiron"—through the verified Apex Legends YouTube channel. The video will officially go live on Tuesday, Jan. 4, at 8 a.m. PT (11 a.m. ET).
The announcement tweet already has a YouTube link formatted to take viewers directly to the premiere countdown video. There are 22 hours left in the countdown at the time of writing. This, of course, matches up with the date and time listed on the announcement.
DBLTAP cannot verify the content or storyline that is planned for Gridiron. However, many fans theorize it may have to do with Bangalore and her origins in the Apex Games. Some believe this may serve as the explanation of what truly happened to her brother, Jackson. Others are hoping for a longtime fan-ship between Bangalore and Loba to finally be confirmed.
Either way, Apex viewers will have to wait until Gridiron goes live to see what the narrative team and developers have in store.