Top Games
How to Watch Kirby 30th Anniversary Music Fest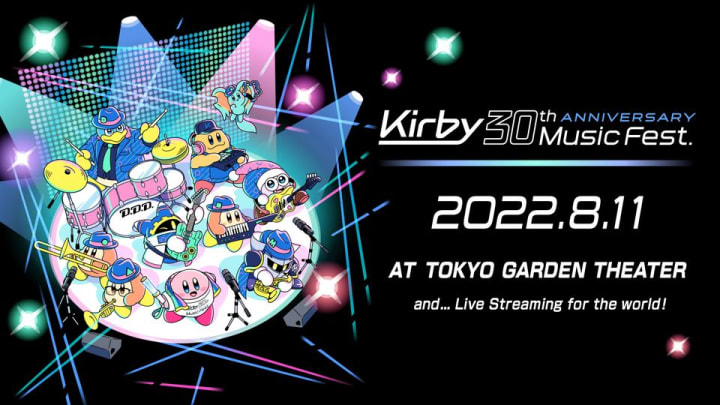 Image courtesy of Nintendo
A one-time only Kirby music celebration is taking place later this month. Here's how to watch along.
In celebration of Kirby's 30th anniversary, Nintendo have organized a live music event featuring original medleys of songs from past titles in the series. The event music will be performed in a big-band ensemble style performance, featuring 35 musicians performing in a variety of genres.
According to the event's official website, the show will also include a large LED monitor featuring a moving Kirby.
The event itself will be taking place in Japan, at the Tokyo Garden Theatre, however the live stream will be available for fans to watch globally for free. Here's how to watch.
How to Watch Kirby 30th Anniversary Music Fest Live Stream
The Kirby 30th Anniversary Music Fest will be taking place on Aug. 11, at 6 p.m. JST/5 a.m. EST.
Fans will be able to tune into the event via the official Japanese Kirby Portal YouTube channel.