Top Games
How to Watch the Elden Ring Gameplay Preview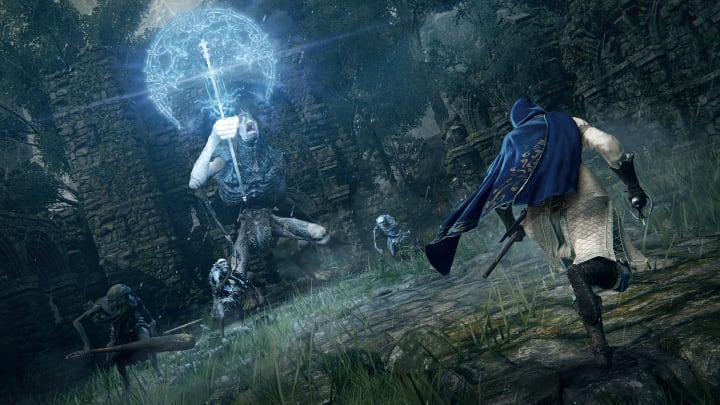 Summoning will likely be a focus of the 15-minute Elden Ring gameplay preview. / Photo courtesy of FromSoftware/Bandai Namco
Elden Ring is getting a 15-minute gameplay preview Thursday, Nov. 4, offering players their first ever glimpse of the game in action.
The game is one of the most anticipated in recent memory, with its long social media dark age building a cult-like atmosphere about it. Combined with it being a FromSoftware game building on the template constructed by the Souls games, and the involvement of "A Song of Ice and Fire" creator George R.R. Martin, any new media tied to Elden is guaranteed to cause a sensation.
Here's what you need to know about our first look at the gameplay.
How to Watch the Elden Ring Gameplay Preview
To watch the gameplay preview, head to either the Bandai Namco Europe YouTube account, or to the Bandai Namco US Twitch account. (We've embedded the YouTube broadcast above.) Both will begin the preview starting with a 15-minute countdown Thursday at 9:45 a.m. ET. Gameplay itself is scheduled to kick off at 10 a.m. ET.
Neither Bandai Namco nor FromSoftware has said exactly what will appear in the gameplay preview, but hot topics for the game include traversal of the open world, summoning, and, of course, combat. Expect to see at least a little bit of time spent on each of those topics. Beyond that, the preview remains mysterious.
Elden Ring is slated for release Feb. 25.