How to Watch the Elder Scrolls Online 2022 Global Reveal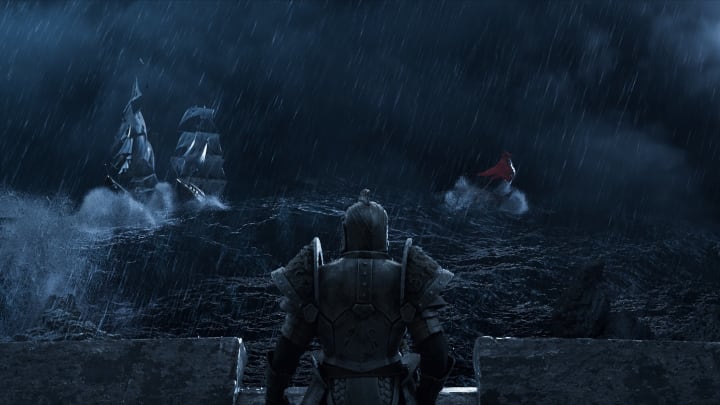 Image courtesy of Bethesda
The reveal for the next Chapter of Elder Scrolls Online is scheduled for later today. Here's how to watch the Elder Scrolls Online 2022 Global Reveal event.
ESO fans are anxiously waiting to see what the MMORPG has in store for its next adventure. Bethesda teased a brief glimpse at the next Chapter through a short cinematic, revealing ships crossing a stormy ocean towards a rocky coastal settlement.
The upcoming zone has been speculated to be High Isle, a region part of the Systres Archipelago in the Nirn region. While this has yet to be confirmed by Bethesda, the upcoming show will be revealing which worlds, stories, and events will be making their way to ESO.
So, if you're keen to watch along with the event, here's what you need to know.
How to Watch the Elder Scrolls Online 2022 Global Reveal
To watch along with the Elder Scrolls Online 2022 Global Reveal event, fans will need to head to the official Bethesda Twitch channel.
The event is set to kick off today, Jan. 27, at 3 p.m. EST. Fans who tune into the event during the livestream will receive a Barnacle-Back Coral Crab pet and an Ouroboros Crown Crate via Twitch Drops. Players will need to have linked their ESO account to Twitch in order to receive the rewards.
After the Chapter reveal has concluded, players can stick around to watch the official post-show discussion to learn more about what the upcoming DLC has to offer.