Call of Duty
IceManIsaac Reveals New Meta STG-44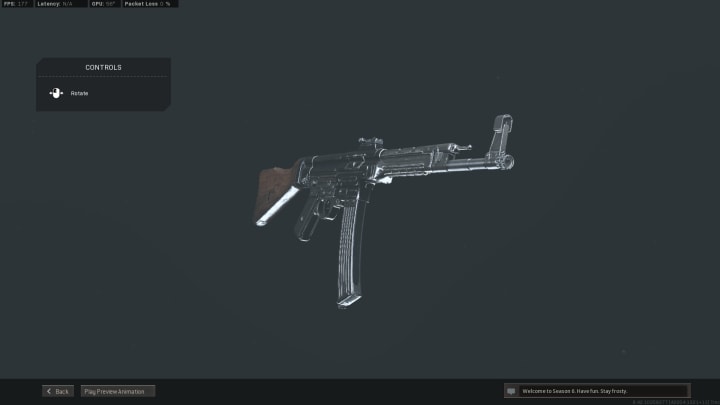 Photo courtesy of Ralston Dacanay, Activision
In a recent video, popular Warzone content creator IceManIsaac revealed a new meta STG-44 that has the potential to replace the current meta weapon KG M40.
The STG-44 was a meta weapon of the past before it was replaced by the NZ-41, but IceManIsaac swears the gun is "back with a vengeance" after recent updates. Using a website called Sym.gg the YouTuber showcased the stats between the STG-44 and KG M40 and revealed that they are on par, and in some cases the STG-44 can kill faster depending on the range.
Here's the STG 44 loadout IceManIsaac provides:
Muzzle: MX Silencer
Barrel: VDD 760mm 05B
Optic: SVT-40 PU Scope 3-6x
Stock: VDD 34S Weighted
Perk: Nerves of Steel
Perk 2: Fully Loaded
Rear Grip: Hatched Grip
Magazine: 7.62 Gorenko 50 Round Mags
Ammunition: Lengthened
Underbarrel: M1941 Hand Stop
The attachments may look different then when the STG 44 was top meta, but that's due to the numerous balancing changes implemented since then. The STG-44 has great range, recoil control, and can decimate enemies if players can hit headshots.
Compared to the other assault rifles, the STG-44 may be the clear winner. Aug. 3 saw the Kilo and NZ-41 get hard nerfs, opening up for a new AR to take its place at the top. Current Warzone players look to feel the same way, according to WZranked, the STG-44 is steadily increasing with a pick rate of 4.41% which puts it in the top ten most used guns currently.