iiTzTimmy Says Apex Legends Nemesis AR is "Way Too Strong"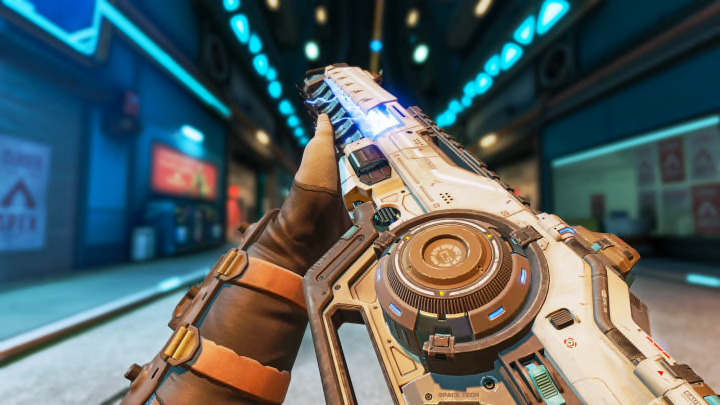 Apex Legends' new Nemesis AR. / Respawn Entertainment
Timothy 'iiTzTimmy' An has made it clear what he thinks about the new, upcoming Nemesis AR in Apex Legends Season 16.
Apex Legends is about to hit it's 16th Season on Feb. 14. Titled "Revelry", this new season is planning to shake-up the game as we know it. Developer Respawn has said that they're focusing on ways to evolve Apex Legends' core Legends. To do this, all Legends will be receiving adjustments, but also a rework to the Class system that's being called "Remastered Legend Classes:" Assault, Skirmisher, Recon, Support and Controller.
There's also a new weapon on the way — the Nemesis Assault Rifle. It's a new burst-fire charge weapon and will be a great contender against the popular R-301. But not every player has faith that the new gun will be well-balanced at launch.
iiTzTimmy Says Apex Legends Nemesis AR is "Way Too Strong"
In a recent video, 100 Thieves' iiTzTimmy got to try out some of the features of Season 16, including the new Legend classes, the new Team Deathmatch mode and the Nemesis AR.
After taking just a few shots with the new weapon, Timmy dubbed it better than the Hemlock but said that it "seems a little bit strong. Just a little bit." 
Next, he tried out some Team Deathmatch to put the Nemesis to the test. ""Dude this gun is way too strong. Oh my god this gun is way too strong. Dude, how is this gun fair?" he said.
Respawn has already said that the new Nemesis AR would be dropping into play pretty hard, mainly to combat the R-301 dominance. But it seems that it could be walking a fine line between strong and overpowered.
Apex Legends Season 16: Revelry launches on Feb. 14, 2023.