Incredible PUBG C4 Plant Wipes Entire Squad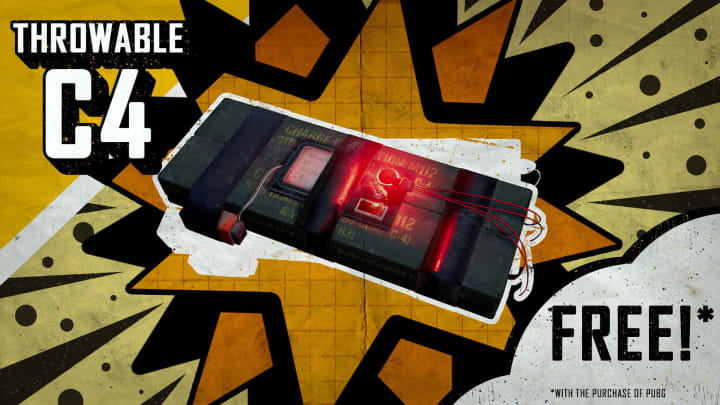 This PUBG player utilized C4 to wipe an entire squad with one explosion. / Photo courtesy of PUBG Corporation
This PUBG player utilized C4 to wipe an entire squad with one explosion.
Added to PUBG as part of a July 8 update (7.3), players were gifted with a new throwable explosive. C4 as a projectile was first added to test servers and has since been successfully implemented into the live servers.
PUBG player and Reddit user u/manself321 captured an epic clip where they used the C4 to take out three opponents at once. Using the explosive both in its traditional planted form, as well as taking advantage of the ability to throw it, this explosion was a thing of beauty.
Incredible PUBG C4 Plant Wipes Entire Squad
While mansefl321's teammates watch on, the hero sticks one side of the building and coaxes his opponents out. A perfectly timed throw sends the entire house up in flames and manself is awarded three kills.
Remember, the C4 can only be thrown limited distances, making this clip even more impressive. Damage stats to keep in mind when considering C4 are as follows:
C4's damage radius is only 25 meters and its lethal damage radius is 15 meters
C4's lethal vertical damage is 12.5
C4 will damage players inside the damage radius even if they are behind a wall or have cover