Indie Megabooth Enters Hiatus as COVID-19 Causes Event Cancellations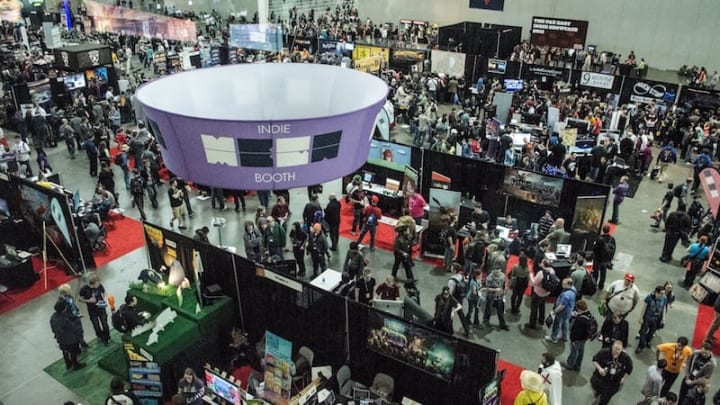 Indie Megabooth will cease operations for the duration of the coronavirus pandemic. / Courtesy of Indie Megabooth
Indie Megabooth will put its operations on hiatus for the duration of the coronavirus (COVID-19) pandemic, founder Kelly Wallick announced Wednesday.
"After nine years of working on and building the IMB, it was a difficult and disappointing decision to make," Wallick wrote in an open letter. "Realistically though, we're a very small team and this situation is bigger than us. Our primary focus right now is to stay healthy and safe through the COVID-19 situation as it's unfolding."
The organization, which provides a platform for smaller, independent titles to get a spot on the show floor of big gaming events, relies on in-person events for its business.
Employees will stay on through April to soften the blow and to help promote the "Indie MEGABOOTH Going Away (for now) Sale," a Steam promotion offering discounts on more than 100 games that have appeared in IMB showcases. Developers with participating games will enact a pay-what-you-want revenue share on their end.
The sale will take place May 5-12.
"The proceeds will be used to wrap up our financial obligations, set aside some money for maintenance and help support the transition," Wallick explained.
"I've poured my heart and soul into building this and am constantly humbled and honored by our community and the games industry which has been so welcoming and supportive. It's been an incredible journey, and I can't believe that any of this was even possible in the first place."
Wallick did not share an estimate as to when IMB would return to operation.