Insane Tracer Ult Completely Misses the Mark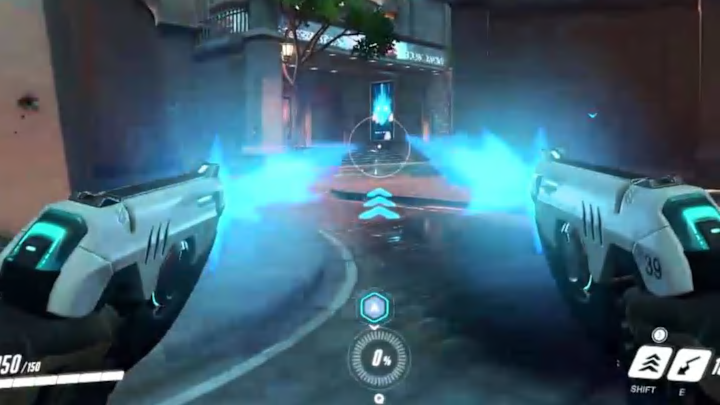 Sometimes things go terribly wrong. And there's nothing worse than making a complete fool out of yourself in front of your friends, especially in Overwatch.
In this clip submitted to the r/Overwatch forums by u/TheGronne, a Tracer pulse bomb ends up dealing a ton of damage, to the wrong person. Tracer flings her ultimate towards the enemy team killing herself and nobody else. Welp! Let's take a look at what went wrong.
In this hilarious clip, the Tracer commits a serious no-no--throwing her ultimate directly at a Reinhardt's face. The Reinhardt instantly throws up his shield and backs up to protect his team. This is where the serious gaffe occurs. The Tracer--for God knows what reason--blinks forward into the bomb as it detonates. The Reinhardt's shield absorbs all of her ultimate damage while the Tracer is melted by her own ultimate.
The Reddit thread includes some humorous replies to the outtake with one commenting, "What a god of a gamer," while another exclaims, "I've pulled that one off a few times myself. YEET it and recall into it next time it's way more fun!"
Next time you play Tracer, make sure that you're careful of where you are going. Blinking forward can put you into some hazardous--or rather hilarious--positions. An ill-timed blink can be devastating to your push--take it from TheGronne!