Call of Duty
Intel Contract Warzone: Where to Find All Adler Intel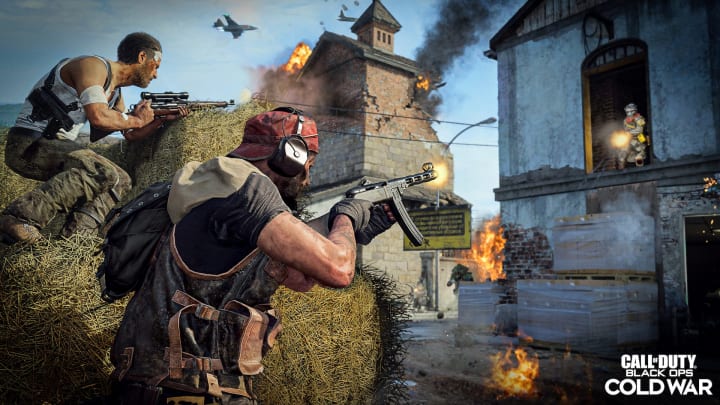 Intel contracts in Warzone can be found at three locations. / Photo courtesy of Activision
The intel contracts in Warzone are part of the mass of new content that arrived in Warzone Season 3. There are three contracts in total to be collected, and picking them all up unlocks a Legendary Adler skin called Tortured & Rescued. Here's where to find each piece of intel to complete the challenge.
Intel Contract Warzone: Where to Find All Adler Intel
Each of the three intel contracts in Warzone is marked on the map with a special icon resembling a man wearing sunglasses. You'll find one each at the Farms, Summit and Factory, with multiple copies of the contract scattered around the area.
The Farmlands contracts can be found just north of the center of Farmlands in a building that resembles a church. Head up to the second floor and you should find a contract.
Contracts at Summit can be found inside a building with R306 written on the outside, beneath a satellite dish. It stands southeast of the largest building in the Summit area.
At Factory, you should find contracts on the east end of the area.
Once you've picked up a contract, you'll have to open a certain number of chests in much the same way you would if you'd grabbed a Scavenger contract. Once you've hit that number of opened chests, the challenge should be completed. If you fail to make progress on the Hunt for Adler after fulfilling the contract, your game may be bugged. Keep playing as normal and Activision should push out a fix in the near future to restore your progress.