Is Caldera Coming to Warzone Mobile?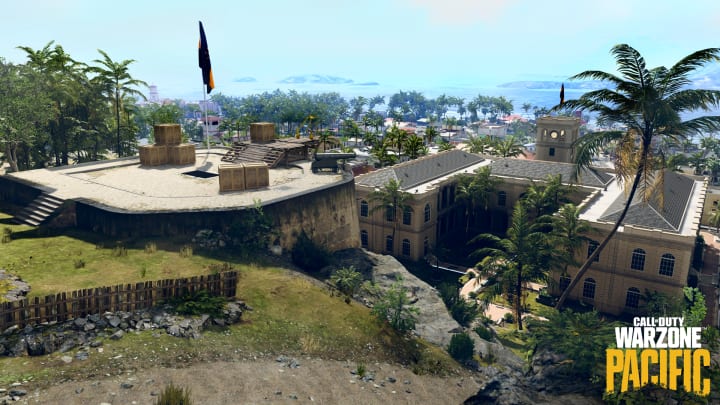 Caldera will most likely not be featured in Warzone Mobile. / Activision
Call of Duty: Warzone Mobile is set to drop later this year, and fans want to know if Caldera will be a playable map.
Warzone Mobile launched exclusively in Australia last November ahead of a global release. The game features 120 player lobbies, as well as the beloved Verdansk. The game is currently in Season 2, and shares many features with Warzone 2, including the recent Battle Pass.
Although the developers are rather quiet about their mobile franchises, they did recently assure fans that Call of Duty: Mobile will not be phased out with the release of Warzone Mobile.
So, when Warzone Mobile finally launches, can players expect to see Caldera in the game?
Is Caldera Coming to Warzone Mobile?
As of now, there is no confirmation if Caldera will be coming to Warzone Mobile. The only confirmed map set to dominate the game is Verdansk.
After Caldera's negative reception in Warzone Pacific, it is safe to say the map will not be high on the list for Warzone Mobile content. In fact, with Verdansk as an option, most fans would always opt to play the fan-favorite map over Caldera or Al Mazrah.
Fans in the United States can currently pre-order Warzone Mobile. According to the App Store, the game is expected on May 15, 2023.