Is Demon's Souls Remake Coming to PC?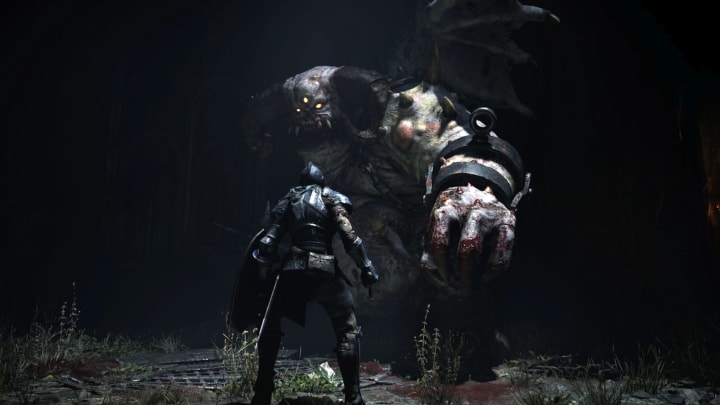 Image courtesy of Bluepoint Games
While the Demon's Souls remake has been looking great on PlayStation 5, many are wondering if we'll ever see it come to PC.
Fans of From Software's Demon's Souls were pretty excited when the game was revealed to be getting a remake during the PlayStation 5 reveal event in June 2020. The game was a launch title for the new console, and saw many players revisiting the kingdom of Boletaria and many more checking it out for the first time. With Bluepoint Games leading the charge, the remake has been well received. Many have praised the game's modernized graphics that truly showcases the power of next gen.
Many of PlayStations recent exclusives have made their way over to PC, such as Horizon Zero Dawn and Death Stranding. It's not too unfounded to assume that the Demon's Souls remake will get the same treatment.
Is Demon's Souls Remake Coming to PC?
A listing for a PC port of the Demon's Souls remake was found in the recent Nvidia database leaks. While this hasn't been an official confirmation, for many it acts as a good sign that the port could be on the way. It's worth noting, though, that Nvidia has clarified the leaks, saying that the listings are mostly provisional. It's likely then, that Nvidia has assumed that a PC release of Demon's Souls is possible despite not being confirmed.
For the time being, though, there is no official confirmation or release date for a PC port of the Demon's Souls remake. But that doesn't mean that all hope is lost. During the remake's official announcement, the trailer accidentally included an "Also Available on PC" message. Sony were quick to backpedal on this, saying that the message was a mistake. Of course, this was a disappointment to many fans, but with this latest leak it's possible that a PC port isn't completely off the table.
As with any leak, fans should manage their expectations. Until official word comes through, we can only speculate.