Is Disney Dreamlight Valley Coming to Xbox Game Pass?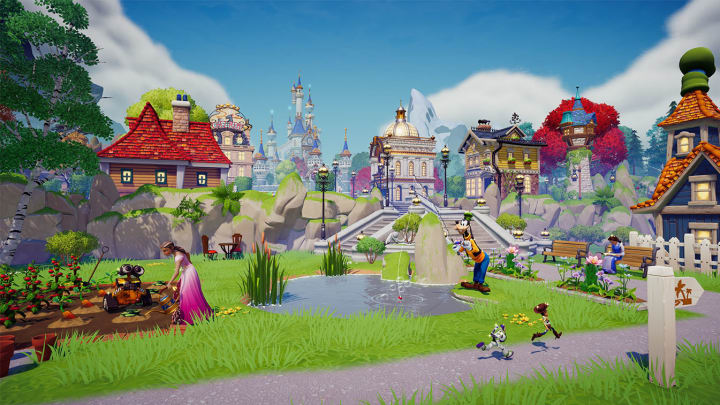 Disney Dreamlight Valley combines the life-sim elements of Stardew Valley with an epic quest. / Courtesy of Gameloft/Disney
Disney Dreamlight Valley may be free-to-play when it reaches its full launch in 2023, but the most enthusiastic players will get to try the game early by purchasing either a Founder's Pack or an Xbox Game Pass subscription. Here's what you need to know.
Disney Dreamlight Valley Xbox Game Pass Release Information
Disney Dreamlight combines life-sim elements with an adventure full of quests, exploration and more, all in a world populated by the most iconic characters from the Disney and Pixar canon. Dreamlight Valley itself was a village in which these characters lived harmoniously until the devastating world event known as the Forgetting. The player must now embark upon a quest to return the world to its previous order.
Players with an Xbox Game Pass subscription will be among the first to gain access to the game, as it arrives in Early Access Day 1 on the service. The full game will also be released Day 1 on Game Pass. Alternatively, players without a subscription can buy into the early access period by purchasing a Founder's Pack, the price of which has yet to be revealed.
Disney Dreamlight Valley has yet to receive a release date beyond the 2023 window.