FIFA
Is FIFA 22 Future Stars the Promotion After Team of the Year?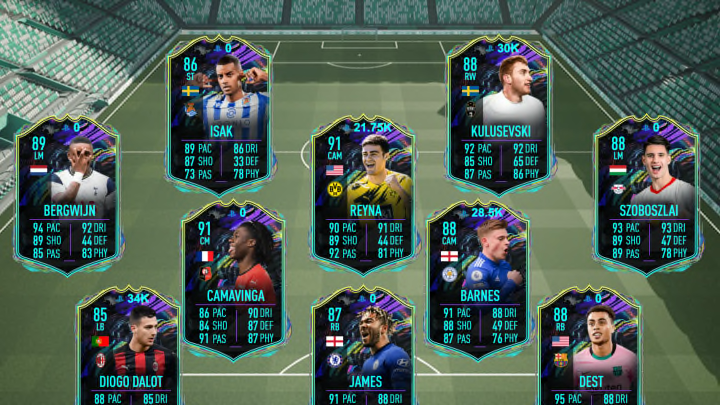 FIFA 21 Future Stars came right after TOTY, will FIFA 22's FUT Future Stars do the same? / Photo Courtesy of FUTBIN
Team of the Year is currently live in FIFA 22, with the full TOTY collection now available in packs for the next eight days. According to EA Sports, TOTY players will leave packs on Friday, Feb. 4 at 1 p.m ET, signaling the end of the TOTY promotion in Ultimate Team.
With the end of one promo comes the star of a new one, as it always does in FIFA. Fans are wondering what's next after TOTY. Is FIFA 22's Future Stars the promotion after Team of the Year?
Is FIFA 22 Future Stars the Promotion After Team of the Year?
If we look back at FIFA 21, the promo immediately after TOTY was the FUT Future Stars, where EA celebrated the best young talents in the world with special upgraded cards that are meant to tell what their future FUT cards may look like. While no leaks have yet to be revealed about the next promotion, fans are suggesting that EA may continue their trend of previous years and incorporate Future Stars into the game next Friday at the conclusion of TOTY.
There are plenty of rising young talents around the world that will qualify for a Future Stars card in FUT, but it's up to EA on when they want to begin the promo, whether it be next Friday or another time in the near future.