Is Fortnite the Next Game to Join Super Smash Bros. Ultimate DLC Crossover?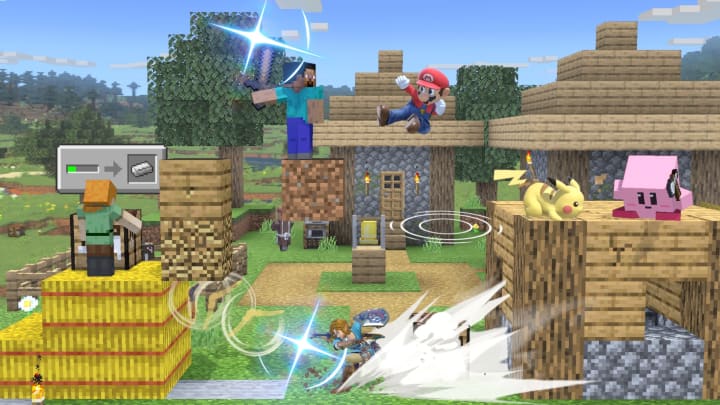 Is Fortnite The Next Popular Game to be a Part Super Smash Bros. Ultimate DLC Crossover? / via Twitter/NintendoVS
Fortnite might be the next popular game to be a part of super Smash Bros. Ultimate DLC crossover. Epic Games' worldwide creative director, Donald Mustard, did not deny the possibility.
A leak from recent Zoom call between Geoff Keighley and Donald Mustard reportedly revealed potential Fortnite crossover in Smash. In the call, selected Fortnite fans were allowed to ask questions about the game.
According to sources, the creative director "stated he can't comment about it." when asked about future collaboration. Although the recording is not made public, the leak suggested that fans can expect major Fortnite news on Dec. 10 at The Game Awards hosted by Geoff Keighley.
Super Smash Bros. Ultimate features more than 80 characters across different video game titles. The most recent one rolled out earlier this month is the collaboration with Minecraft, in which Steve, Alex, Zombie, and Enderman joined the long list of fighters. Not only can players harvest materials from walls and ground, but the DLC also added a special blocky Minecraft-themed stage.
With The Game Awards coming up in over a month, fans of Fortnite will be pampered by Halloween event and Fortnitemares for the time being. Meanwhile, Super Smash Bros. Ultimate players are busy getting used to collecting resources, crafting, upgrading wooden tools, and eventually winning fights on behalf of Steve and his blocky friends.