Top Games
Is Halo Infinite Multiplayer Cross Platform?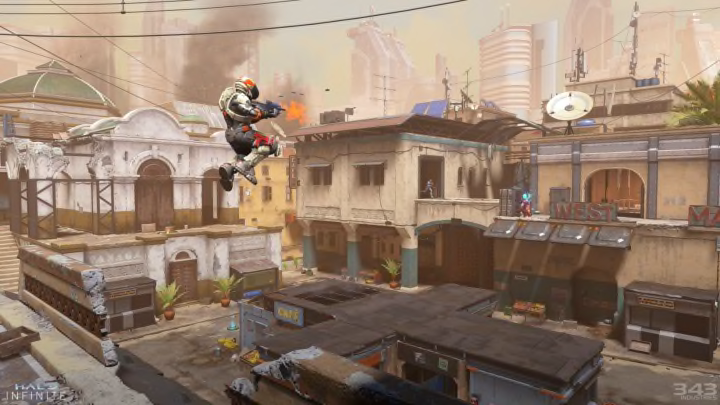 Halo Infinite / Credit to 343 Industries
Is Halo Infinite's multiplayer Cross Platform?
Halo Infinite's free-to-play multiplayer launched as a beta yesterday on Nov. 15 for all available platforms. This was announced during the Xbox 20th Anniversary stream that Microsoft held on the same day. It has already been confirmed that Halo Infinite will feature cross-progression, meaning players save their game across linked accounts and play Halo Infinite on any available platform without losing any progression.
Halo Infinite will be fully available starting Dec. 8 on the Xbox One, Xbox Series X/S and on PC.
Is Halo Infinite Multiplayer Cross Platform?
A blog post from Xbox Wire confirms that Halo Infinite's multiplayer will feature cross-platform play.
"We know many of you play across more than just you PC, including on Xbox and mobile. That's why we're excited to announce Halo Infinite will support multiplayer cross-play and cross-progression when it releases later this year," said Matt Booty, the Head of Xbox Game Studios.
This is good news for casual players who want to play with their friends on differing platforms, but has started some controversy in the competitive scene. The viability of cross-platform play in esports is still a heavily debated topic because of the differences between a controller and a mouse and keyboard.