Is Hi-Fi RUSH on Nintendo Switch?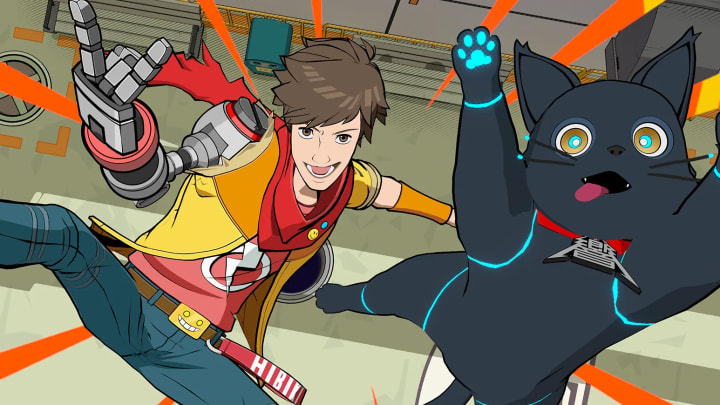 Tango Gameworks
A brand new game from Tango Gameworks was revealed during the Xbox and Bethesda Developer_Direct showcase, Hi-Fi RUSH. But is it coming to Nintendo Switch?
The team behind games such as The Evil Within and Ghostwire: Tokyo have put forward something very different to their usual hits. Hi-Fi RUSH is a rhythm-based combat game where players must feel out the beat in order to enhance their attacks and pull off heavy Beat Hits at the end of combos.
Players take on the role of Chai, a wannabe rockstar who finds himself fused to a music player. In a world ruled by a manufacturing megacorp, the robotic enemies see Chai as a defect and are hellbent on "recalling" him. Using your musical weapons, players must take on the corporate hierarchy aided by some helpful allies found along the way.
Is Hi-Fi RUSH Coming to Nintendo Switch?
Sadly, it seems Nintendo fans will be missing out on this one. Hi-Fi RUSH is an Xbox and PC exclusive. The game is available to play now on Xbox Series X|S, and PC via the Microsoft Store, Steam, and Epic Games Store.
Hi-Fi Rush developer, Tango Gameworks is part of ZeniMax, a company which was notably acquired by Microsoft and is now part of the Xbox Game Studios family.
Tango Gameworks have never released versions of their games on Nintendo consoles in the past, even prior to the studio's acquisition by Microsoft.
While this doesn't rule out the game coming to Nintendo in the future, it is highly unlikely with Xbox ramping up their first-party exclusive games.