Is it Better to Use Controller or Mouse and Keyboard in Dying Light 2?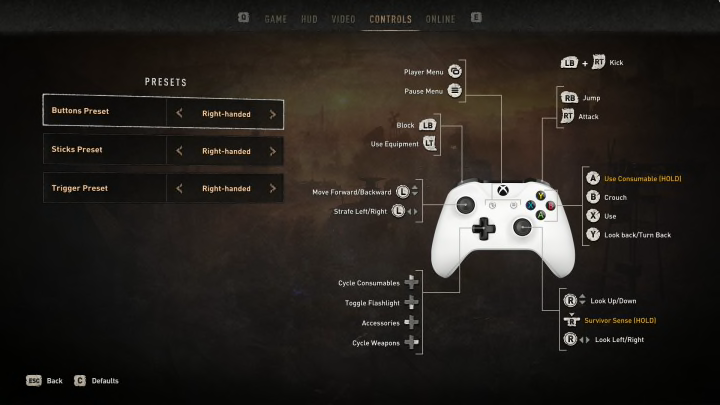 Dying Light 2 Stay Human, Techland's latest action role-playing survival horror game, was released on Feb. 4, 2022. / Image courtesy of Ralston Dacanay, Techland
Is it better to use mouse and keyboard or controller in Dying Light 2 Stay Human?
In any game, especially one as intense and movement-centered as Dying Light 2, having a comfortable control configuration is vital to having an enjoyable experience. As such, here's a breakdown of which configuration players should be using in Dying Light 2 Stay Human.
Is it Better to Use M&K or Controller in Dying Light 2?
Of course, the concept of definitively saying whether keyboard and mouse or controller is better is impossible as it ultimately comes down to preference.
Additionally, both Dying Light 2 and its predecessor from 2015 have designed with both PC and console players in mind when it comes to its controls.
Ultimately, both setups have their arguable advantages, with mouse and keyboard often prevailing in shooting and controller for parkour chases and rumble immersion features.
A deciding factor for many, however, might be the fact there is no button remapping for controllers in Dying Light 2. There are only a select handful of right-handed, left-handed and legacy presets for players to choose from for their buttons, sticks and triggers.
Meanwhile, the mouse and keyboard configuration does support full-on key bind customization for movement, actions, inventory, quick select and menu shortcuts.
Dying Light 2 Stay Human is available now for PlayStation 4, PS5, Xbox One, Xbox Series X|S, and Windows PC (via Steam, Epic Games Store and the Techland Store).
For more on Dying Light 2, feel free to check out our guides on whether or not all weapons break, as well as its collectables.