Is Jurassic World Evolution 2 on Xbox?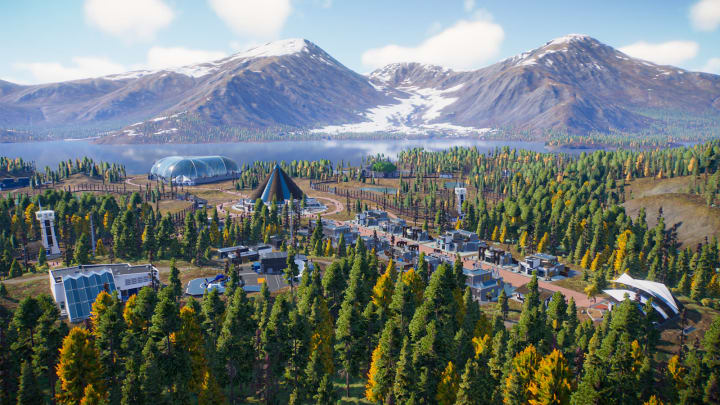 Is Jurassic World Evolution 2 coming to Xbox consoles? / Photo courtesy of Frontier Developments
Is Jurassic World Evolution 2 on Xbox? After its release at the Summer Games Fest Kickoff event at E3, Jurassic World Evolution is steadily building up steam for the hype train. As players wait in anticipation for the park management and dinosaur ecosystem simulator to come out, they're curious about which platforms will play host to the game. Here's what we know.
Is Jurassic World Evolution 2 on Xbox?
Jurassic World Evolution 2 is slated for release on PC, PlayStation 4, PlayStation 5, Xbox Series X|S and Xbox one later this year. No specific date has yet been made public, with developer Frontier Developments saying only it would arrive in late 2021.
In Jurassic World Evolution 2, players take on the role of manager of a Jurassic Park-style theme park full of revived dinosaurs.
"Immerse yourself in a compelling and original Jurassic World narrative set after the Earth-shattering events of Jurassic World: Fallen Kingdom. Lead efforts to control, conserve and contain dinosaurs as you work alongside iconic characters from the films, including Dr. Ian Malcolm (Jeff Goldblum) and Claire Dearing (Bryce Dallas Howard)," reads an official description from Frontier Developments.
Players will build out and customize their parks with more than 75 prehistoric species. They'll also be able to visit significant moments from the Jurassic World franchise and play them out as the park manager.