Top Games
Is King's Bounty 2 on Xbox Game Pass?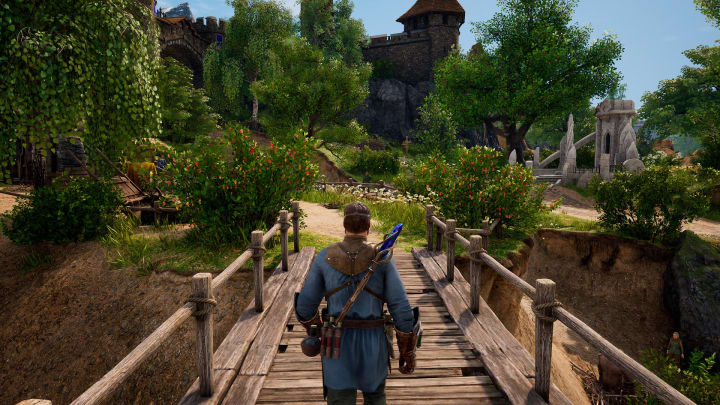 King's Bounty II, 1C Entertainment's long-awaited sequel in their turn-based tactical RPG series, is set to release Aug. 24, 2021. / Photo courtesy of 1C Entertainment
Is King's Bounty 2 on Xbox Game Pass?
After initially being revealed in August 2019 for a 2020 release, it seems 1C Entertainment has finally put the final playtesting, fixing, and polishing touches on King's Bounty II, clearing the way for the game to release this summer.
Here's the breakdown of whether or not King's Bounty II will be available on Xbox Game Pass on day one.
Is King's Bounty 2 on Xbox Game Pass?
Although King's Bounty II will be releasing on Xbox, it does not appear that the turn-based tactical RPG will be offered on Xbox Game Pass.
Xbox Game Pass, Microsoft's video game subscription service, has picked up major momentum in the past year as more and more third-party publishers launch their brand-new games on the platform.
Spearheaded by the efforts of developer 1C Entertainment and publisher Prime Matter, King's Bounty II is a turn-based tactical RPG that focuses takes a gritter, more methodical approach to medieval adventure.
With darkness descending on the fictional world of Antara's once political stronghold, Nostria, in the form of conspiracies, sabotage and necromancy, players will serve as the kingdom's accidental last hope, fighting back with the services of spells or fantastical creatures to finally restore peace and order.
Looking to expand on its predecessor's legacy with an all-new story, fractions, enemies and new features, King's Bounty II allows players to play as one of three main heroes, who each have their own class complete with different skills, attributes and talents:
Aivar (Warrior)

Katharine (Mage)

Elisa (Paladin)
From there, players will recruit, develop and command their personal army on a non-linear adventure of betrayal, sacrifice, and survival. Each and every decision players make are intended to have profound and lasting consequences.
King's Bounty II is set to release Aug. 24, 2021 for PC (via Epic Games Store and Steam), PlayStation 4, Xbox One and Nintendo Switch.