Pokemon GO
Is Mega Venusaur in Pokemon GO?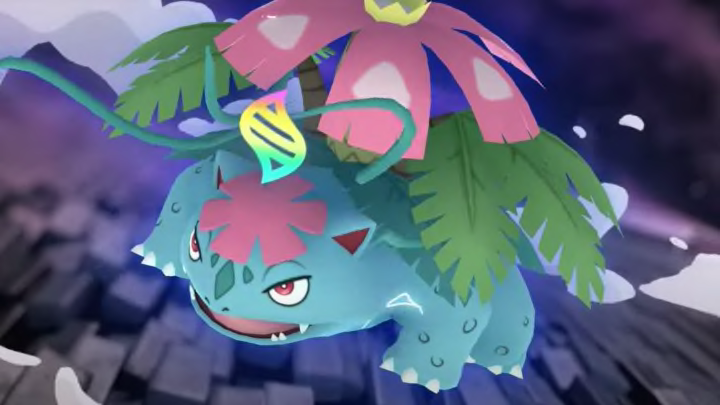 Pokemon GO / Photo courtesy of Niantic
Trainers are wondering if Mega Venusaur is in Pokemon GO.
Venusaur is an evolution of Bulbasaur in Pokemon GO. As a Grass and Poison type, Venusaur's strongest offensive moves in battle are Vine Whip and Frenzy Plant. Defense, on the other hand, has Razor Leaf and Frenzy Plant as its most powerful combo. There are shiny versions of this Pokemon, which appear more green in color instead of blue. The flower on Venusaur's back is said to sooth people's emotions.
With the new Mega Evolution update, you may be asking yourself if Mega Evolving your Venusaur is possible. Here's what we know about Mega Venusaur in Pokemon GO.
Mega Venusaur in Pokemon GO Details
It is more than possible to get Mega Venusaur in your game through the new Pokemon GO update. This Pokemon can be acquired through the new Special Research story for Trainers who are level five or higher.
Mega Venusaur's maximum CP is 3,698, while its maximum HP is 162. Due to being a Grass and Poison type, it is vulnerable against Flying, Fire, Psychic, and Ice types in battle. Its Kanto Pokedex number is #3.
There are other options included in the Special Research story, including Mega Charizard X, Mega Charizard Y, and Mega Blastoise. You can read more about which type is best for you here.
For more information on Pokemon GO, check out our guides on the first trading cards revealed in the Pokemon GO and TCG expansion and what to expect from Pokemon GO Fest.