Is My Hero Academia Coming to Fortnite?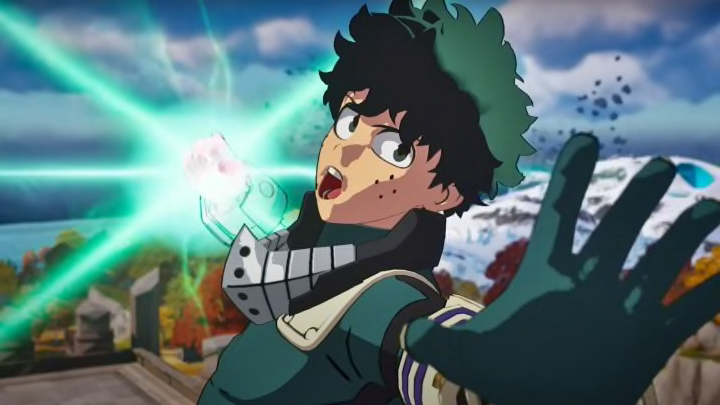 Epic Games
Could My Hero Academia's Deku be the next anime icon to get the Fortnite treatment?
Fortnite Chapter 4 has gone live. This season is determined to shake things up, with a brand new island layout for players to get to grips with. On this technically new map players will stumble into POIs such as the Citadel, Anvil Square and Brutal Bastion.
Additionally, Reality Augments have been added into games. These act like Perks, given to players during intervals of the match. The longer you stay in a match, the more Reality Augments you'll pick up.
But, the fun doesn't stop there, especially not for anime fans who spotted the appearance of a certain character in the Chapter 4 launch trailer.
My Hero Academia to Get Fortnite Crossover
My Hero Academia's Deku made a brief appearance in the Fortnite Chapter 4 launch trailer, hinting that MHA will be the next anime franchise to hit Fortnite. The collaboration will follow in the wake of the highly successful Dragon Ball and Naruto collaborations. Each one saw the addition of a number of themed skins and other experiences, ad while this hasn't been confirmed for MHA, fans are expecting something similar.
Epic Games has yet to confirm exactly when Deku and the My Hero Academia crossover will arrive in Fortnite. Given that we've only just entered Chapter 4, it seems that there's plenty of excitement yet to come.