Is NBA 2K23 on Game Pass?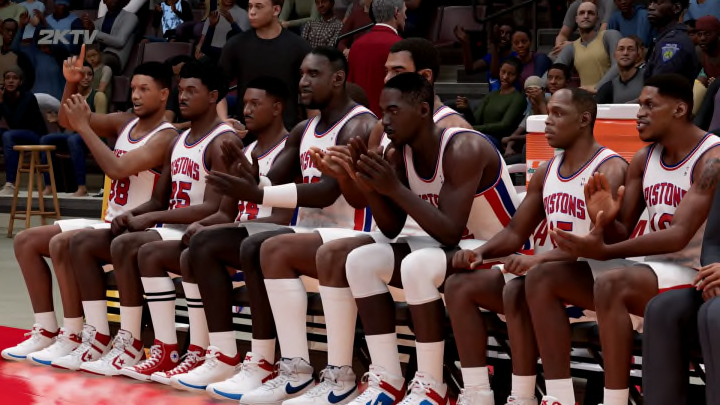 2K, screenshot by DBLTAP
NBA 2K23, the newest version of the franchise, is now available for PlayStation and Xbox. But is it on Game Pass?
The game, which has several different editions featuring famous players and containing a specially-curated soundtrack, was released on Sept. 8. Notably, some special editions of the game are only available for specific platforms--the Michael Jordan edition is one of the only versions available on Steam, and the WNBA edition is exclusively for PlayStation 5 and Xbox Series S and X. As a result, some players are curious if any version of the game can be played with a Game Pass subscription as well.
Is NBA 2K23 on Game Pass?
Unfortunately, NBA 2K23 was not on Game Pass at its release, and 2K has yet to reveal any information related to possible playability with Game Pass. Because of this, it currently is not possible to play the game with the service. In fact, the only NBA title available with Game Pass is NBA Live 19, which comes hand-in-hand with EA Play, so versions prior to 2K23 may be more of a priority for a Game Pass release.
On the game's FAQ page, while there are questions about NBA League Pass subscriptions and potential widespread Nintendo Switch and PC releases, none are about a potential Game Pass release, further indicating that there may not be plans for it in the near future.