Is Pikmin 4 Releasing in 2023?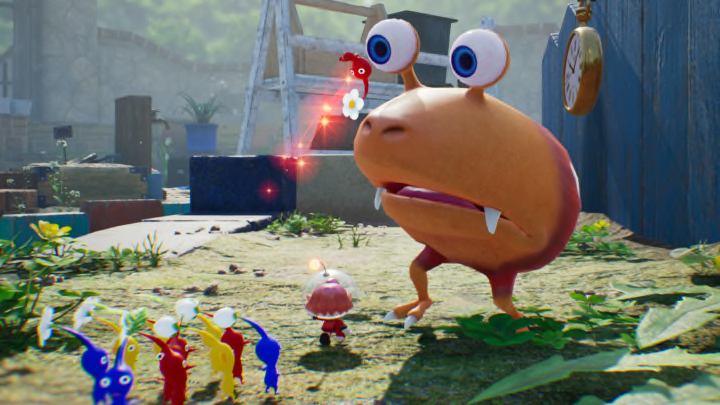 Nintendo
The long-awaited Pikmin 4, another release within the Pikmin game-series will be officially coming out on the Nintendo Switch in 2023.
September of 2022, official trailers for the game were shown during the Nintendo Direct, with a promise of a release date of the next year, 2023.
The game was initially teased all the way back in 2015, two years following the release of Pikmin 3, its predecessor. In the years following, fans watched as it slowly slipped further and further down into obscurity as the lack of updates on the game made it seem like the game would never come out.
So, When Is Pikmin 4 Releasing in 2023?
Even though it is confirmed it will be coming out sometime this year, it is unclear as to when players should expect the game's full release. Despite the dodgy announcements for the game up until last September, it appears that the game will actually find its way onto shelves sometime this year.
During the next Nintendo Direct, players should hope for an official release date for Pikmin 4, and more than likely, one will be given. It has been a long time coming, and with an official announcement being given five months ago, the release date is the next logical bone that will be thrown to players.
The strategy-based game is a favorite among fans, even having two of its characters find their way into Smash Ultimate; Olimar and Alph.
As new information comes out about a specific window or official release date, we'll keep you updated.