Silent Hill
Is Return to Silent Hill Based on Silent Hill 2?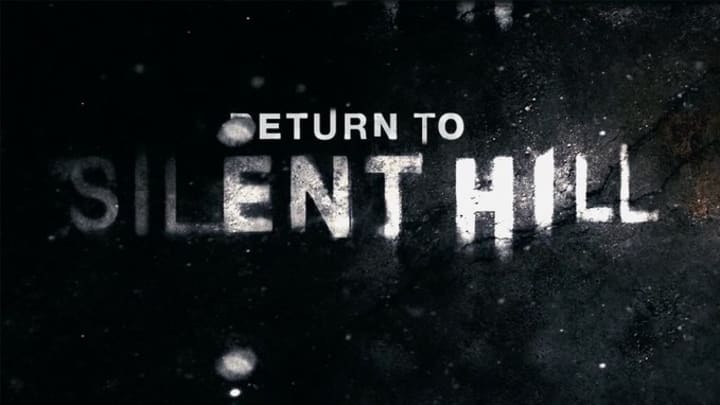 Konami
Return to Silent Hill was announced during Konami's Silent Hill Transmission as a new feature film.
Konami's Silent Hill Transmission was a big event for the developer and franchise with Konami announcing multiple new projects. One of which was a new movie called Return to Silent Hill. Konami announced that Silent Hill (2006) director, Christophe Gans, is returning to direct a new film in the Silent Hill universe.
The 2006 film featured Radha Mitchell and Sean Bean as Rose and Christopher Da Silva respectively. Rose takes her adopted daughter, Sharon, to Silent Hill and such the journey into the mysterious and haunting town unfolds. A sequel, Silent Hill: Revelation, was released in 2012 with Adelaide Clemens and Game of Throne star Kit Harrington. Gans did not return for the 2012 sequel.
With Gans returning for Return to Silent Hill, fans are wondering if this film is a direct sequel to the original, a third film in the franchise, or something brand new.
Is Return to Silent Hill Based on Silent Hill 2?
Return to Silent Hill is based on the Silent Hill 2 video game. The announcement featured Gans discussing his excitement and desire to return to the Silent Hill franchise. Producer Victor Hadida, who worked on numerous Resident Evil film adaptations, is producing this film as well.
"This return is my return to a world, a universe that I touched upon in 2006, 15 years ago. The film was a great success and we decided to go back to the best of these stories. I mean Silent Hill 2. The film tells the story of a young guy coming back to Silent Hill, where he has known a great love and what he's going to find is a pure nightmare," Gans said in the announcement.
A release date for the film has not been announced, nor has an initial cast.