Top Games
Is Rumbleverse Crossplay?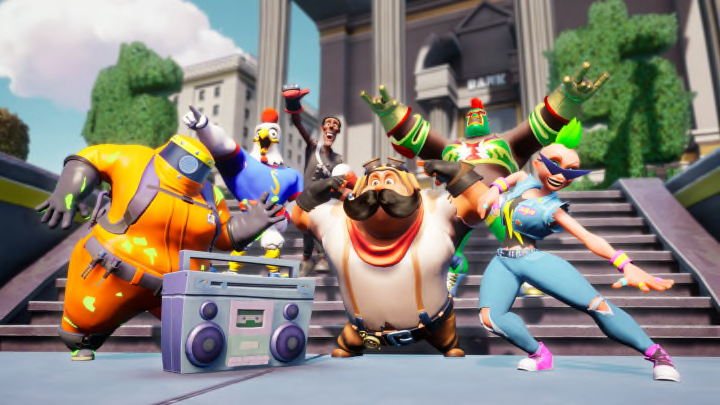 Photo Courtesy of Iron Galaxy / Photo Courtesy of Iron Galaxy
Rumbleverse is one of Epic Game's top new games to play and has been since it's launch on Aug. 11, 2022. For the past month, players have been able to hop on the game on their chosen console, but does the game allow crossplay?
Rumbleverse is available on Xbox, PlayStation, and PC via the Epic Games store. This is similar to some other games by Epic like Fortnite, Rocket League, and Fall Guys.
Is Rumbleverse Crossplay?
Rumbleverse luckily does support crossplay for gamers who want to play on different platforms. You can play across PC, Xbox One, Xbox Series S/X, PlayStation 4, and PlayStation 5 as long as you have your Xbox or PlayStation account linked to your Epic Games account.
If you have crossplay enabled on other Epic Games like Fortnite or Rocket League, then logging into Rumbeverse and starting with crossplay should have no issues at all. However, if you are new to Epic, then you can link your console to Epic Games in a few different ways.
Players should be able to link their Epic Games account to their console immediately when logging into Rumbleverse for the first time. This is probably the easiest way to link your account as you do not need to leave your system to do it.
The other option is to link your console account to Epic Games using the Epic Games website. Epic has a nice guide on how to link your account online on their website.
Making sure your Epic Games account is connected ahead of starting out with Rumbleverse is going to be a must for players hoping to progress far in the game. Crossplay enables players to progress while playing on any system they have while also giving them the flexibility to switch their console from time to time.
Rumbleverse is available to play right now on Xbox, PlayStation or the Epic Games store